ExxonMobil Lubricants presents a local laboratory in Indonesia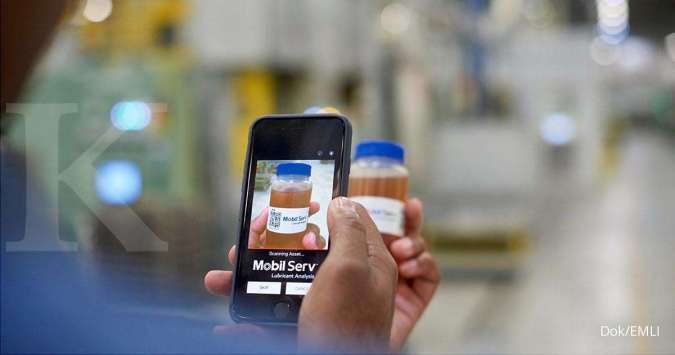 PT ExxonMobil Lubricants Indonesia (EMLI) presents a local Mobil Serv Lubricants Analysis (MSLA) laboratory in Indonesia.Through these facilities, EMLI offers lubricant analysis services to support industry players in optimizing lubrication and engine performance.
President Director of PT ExxonMobil Lubricants Indonesia Syah Reza said, EMLI wants to strengthen customer satisfaction by providing faster completion times with precise analysis.
From the detailed test reports obtained, industry players will later get results and recommendations that can be followed up in order to pursue cost savings and strengthen productivity.
"We are happy to inform you that we are ready and getting closer to serving industry players in Indonesia, by presenting a local MSLA laboratory in the country," said Syah Reza in a written statement, Monday (26/10).
A little information, in lubricant analysis services, industry players can monitor engines, lubricant condition, and detect whether there is contamination.
From there, industry players can take immediate machine handling steps to maintain maximum engine performance and maintain safety.
Engineering Services General Manager of PT EMLI Lukman Hakim said that the lubricant analysis services offered by EMLI are fully supported by Exxonmobil officials.
In addition, EMLI lubricant analysis services are also claimed to have a number of advantages and are able to produce practical and affordable analysis results, because the results can be sent directly from the local MSLA laboratory located in Jakarta.
"We hope that the need for lubricant analysis can be met quickly and accurately, so that we can seize more opportunities, help with productivity, and differentiate ourselves from competitors," added Lukman.
Source:https://industri.kontan.co.id/news/exxonmobil-lubricants-hadirkan-lokal-laboratorium-di-indonesia