Government's coal-gasification project loss-making enterprise: Study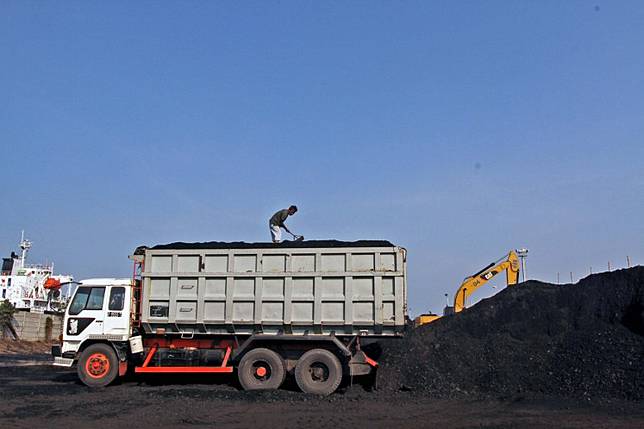 A multibillion-dollar and flagship coal gasification project in South Sumatra might do more harm than good for Indonesias economy, the latest Institute for Energy Economics and Financial Analysis (IEEFA) report has found.
The upcoming project, which aims to produce 1.4 million tons of coal-derived cooking gas (DME) each year, will cost Indonesia more from a new generation of fossil fuel subsidies than save from lower oil and gas imports, according to the report released on Nov. 10.
Technical viability is not the same as economic viability. The DME project doesnt make economic sense, said report author and energy finance analyst Ghee Peh.
He calculated that the US$2 billion project would cost its executor, state-owned coal miner PT Bukit Asam, around $377 million in operational losses each year. The government would need to heavily subsidize the project just to make it run.
Furthermore, the potential subsidy spending outweighs any potential savings from importing liquefied petroleum gas (LPG), the countrys cooking fuel of choice, which costs around $358 million to buy each year. The difference is $19 million annually.
Our calculations show the production cost of DME will be nearly twice that of current LPG import prices, said Peh, referring to the IEEFAs estimated cost of $470 per ton of DME.
Officials have touted Bukit Asams coal-to-DME plant the first and only plant of its kind in Indonesia as a solution to curb Indonesias consumption of LPG, a fuel that is heavily imported at the expense of reducing the countrys trade surplus.
The Energy and Mineral Resources Ministry completed in July a test on the technical limits of using DME as an LPG substitute for cooking.
Indonesias oil and gas imports reached $1.17 billion in September this year, up 23.5 percent from the previous month as the economy reopened but down 26.3 percent from September last year, before the health crisis unfolded, Statistics Indonesia (BPS) data shows.
https://www.thejakartapost.com/news/2020/07/27/indonesia-to-mix-coal-based-dme-lpg-as-cooking-gas-to-reduce-imports.html
Coal miners have warned that coal gasification was a very expensive undertaking and therefore, asked for huge incentives to make projects feasible. IEEFAs analysis puts a clear price tag on those warnings.
The government has, regardless, gone ahead and offered zero percent coal royalty to incentivize such projects. The incentive is written under article 128A of the recently passed Job Creation Law.
Bukit Asam, in its official response on Thursday, did not defend the projects economic feasibility but instead highlighted its other economic impacts.
The publicly listed miner mentioned, for instance, attracting investment, creating over 7,900 jobs and absorbing over the next 30 years 180 million tons of domestically produced, low-calorie coal that might not be sold otherwise.
Studies have been done comprehensively by involving international standard technical, financial and legal consultants, said Bukit Asam corporate secretary Apollonius Andwie.
The project is slated to begin construction in 2021 and be commercially operational in the third quarter of 2024. The government listed the plant as a priority project under the 2020-2024 Medium-Term Development Plan (RPJMN).
For Bukit Asam, aside from being its shareholders order, the coal gasification project is also a moonshot investment to diversify its products as the world slowly shifts away from coal.
Bukit Asam president director Arviyan Arifin acknowledged on Nov. 6 that in 20 to 30 years, no one would use coal and therefore, the company planned to raise production and invest in converting coal into gas and electricity.
The miner is also building the 1,240 megawatts (MW) Sumsel 8 coal-fired power plant attached to its mine in South Sumatra. The $1.68 billion project is slated to begin operation in early 2022.
Source:https://www.thejakartapost.com/news/2020/11/13/governments-coal-gasification-project-loss-making-enterprise-study.html