Immediately apply for an IUPK, Adaro Energy (ADRO) is aiming for a coal to methanol downstream project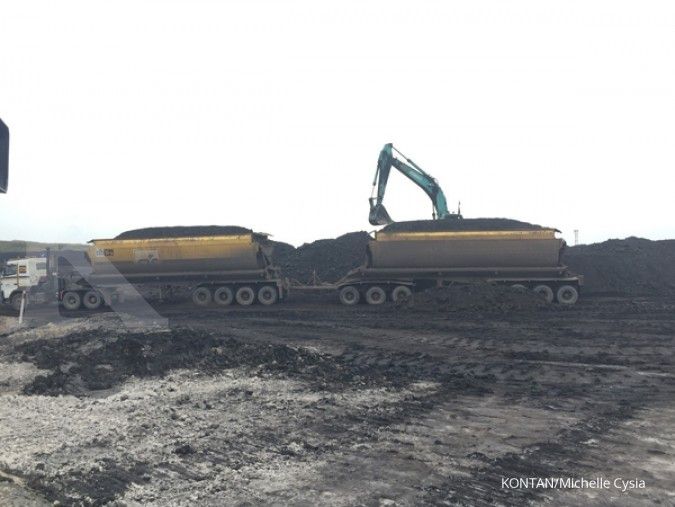 The holders of the first generation Coal Mining Exploitation Work Agreement (PKP2B) are ready to apply for an extension of their operation and change their status to a Special Mining Business License (IUPK).
A number of jumbo scale coal companies are also exploring coal downstream projects as one of the requirements for obtaining an IUPK.PT Adaro Indonesia, is one of them.
The subsidiary of PT Adaro Energy Tbk (ADRO) is in the process of finalizing a study or pre-Feasibility Study (FS) to work on a coal downstream project in the form of gasification to produce methanol (coal to methanol).
ADROHead of Corporate CommunicationFebriati Nadira said, after going through various studies,coal to methanol hasbecome a downstream project that is technologically feasible to work on.Even so,ADROstill considers a number of aspects, especially in terms of market certainty in terms of volume and price
"In terms of technology, Adaro has conducted various studies and concluded that gasification-based methanol production is suitable for development," Nadira told Kontan.co.id, Sunday (22/11).
Regarding the amount of investment from the project, Nadira said thatADRO isstill conducting studies.Likewise with opportunities for cooperation, both in project development and as anoff takerthat will absorb the methanol produced."Still studying, later updated," continued Nadira.
To be sure, as a government contractor, Nadira claims that ADRO will support and comply with regulations set by the government.He also emphasized thatADROresponded positively to a number of incentives offered by the government in coal downstreaming.
"Adaro welcomes the government's plan to carry out coal downstreaming and the planned incentives," said Nadira.
Previously,ADROPresident DirectorGaribaldi Thohir considered incentives to be an important policy to encourage downstream coal.This is because the man who is familiarly called Boy Thohir stated that the downstream project is not easy and requires a large investment.
Even so, Boy admitted that he could understand the government's reasons for pushing the downstream project, with the aim of increasing the use of coal in the country."In connection with that, I can understand. How can we use natural resources in the form of coal for the national interest," said Boy.
Therefore, he said that ADRO had conducted several studies related to coal downstreaming.Furthermore, Boy said that his party would choose a suitable business model to be synergized with the Adaro Group.
"Of course, later we will sort out which one suits our business model, which one can synergize with Adaro. We will do it and we have started to carry out the initiative," explained Boy.
Referring to data from the Ministry of Energy and Mineral Resources, PT Adaro Indonesia will carry out acoal to methanoldownstream projectlocated in Kotabaru, South Kalimantan.The current status is still being finalized (pre-FS).
The estimated commercial operation (COD) of this project could be in 2027 withcoalfeedstockreaching 1.3 million tons per year, and methanol production reaching 660,000 tons per year.
Meanwhile, regarding the application for an extension of operations to become an IUPK, currently PT Adaro Indonesia is preparing all the requirements.Adaro will immediately apply for an extension, no later than October next year, or before one year from the expiration of the PKP2B contract.
"For Adaro Indonesia itself, we plan to apply for an extension of the PKP2B no later than 1 year before the end of our PKP2B. We are currently preparing all the requirements set out in the regulations," concluded Nadira.
Meanwhile, PT Adaro Indonesia's PKP2B will end on October 1, 2022.One of the first generation PKP2B holders runs coal mining operations in South and Central Kalimantan, with a concession area of ​​31,380 hectares.
Source:https://industri.kontan.co.id/news/segera-ajukan-iupk-adaro-energy-adro-bidik-proyek-hilirisasi-coal-to-methanol