Indonesia to develop circular economy for EVs, boost battery industry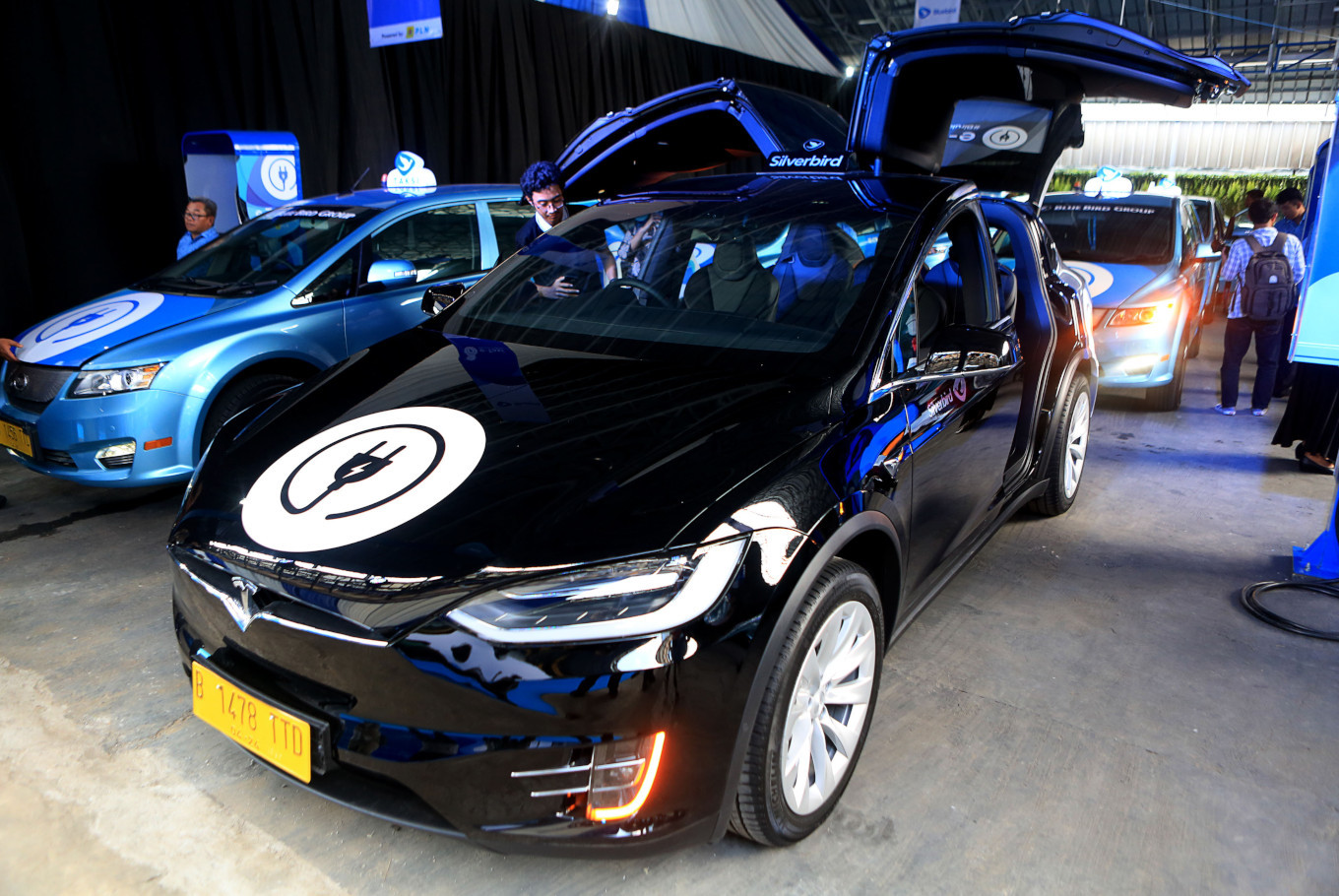 Indonesia intends to adopt a circular model for its up-and-coming electric vehicle (EV) industry a new industry driven by rising concerns over the climate crisis and plans to partner with global manufacturing giants to produce EV batteries.
Doddy Rahadi, the head of the Industry Ministrys industrial research and development agency (BPPI), said the government was accelerating the development of battery-powered EVs and had rolled out initiatives and incentives to boost the growth of the industry.
However, he warned about the waste the EV industry could produce.
The negative effect of electric vehicles is in the amassing of lithium battery waste due to their limited lifespan and charging cycles, Doddy said in a webinar on Wednesday. In this case, the Industry Ministry is pushing for the development of battery technology that carries the concept of a circular economy.
He further explained that as Indonesia did not have the natural lithium reserves needed to produce the battery, the ministry had initiated the process of recovering lithium from recycled batteries in a process known as urban mining.
He went on to say that an orientation of substituting imports had to be implemented from the early stages of developing the EV industry in the spirit of reducing Indonesias reliance on imports.
While short in lithium, Indonesia is the worlds largest nickel ore producing country. Nickel is a key ingredient in EV battery production. Analysts have said that the country's nickel industry would benefit from the growth of the EV industry.
Indonesia is setting its sights on becoming a major player in this new electric-powered transportation economy. Under President Joko Jokowi Widodos administration, the local automotive industry is expected to begin domestic EV production by 2021 or 2022 to reach the target of exporting 200,000 electric cars by 2025. The number accounts for around 20 percent of the expected total of 1 million cars exported a year.
Source:https://www.thejakartapost.com/news/2020/11/09/indonesia-to-develop-circular-economy-for-evs-boost-battery-industry.html