Mining Issuers Competing to Work on Coal Gasification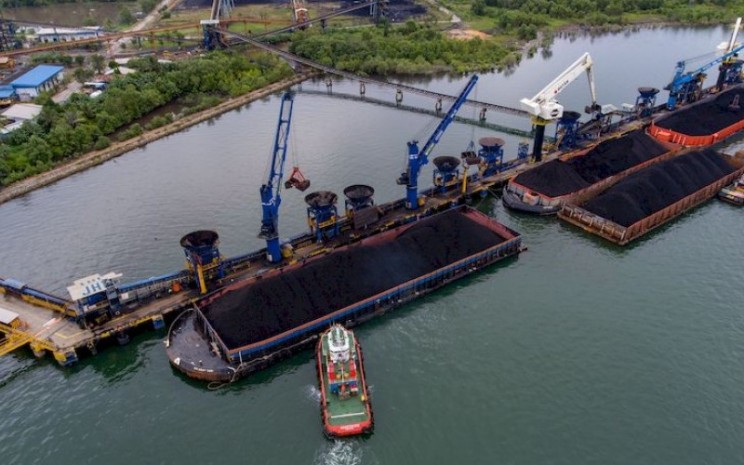 Coalmining issuers areeyeing the gasification project as one of the downstream expansion strategies.This expansion is considered to be beneficial for the issuer in the long term.
The Ministry of Energy and Mineral Resources (ESDM) noted that at least four coal gasification projects will be developed, namely PT Kaltim Prima Coal and PT Arutmin Indonesia, which are two subsidiaries of PT Bumi Resources Tbk.(BUMI), then PT Bukit Asam Tbk.(PTBA), and the business entity PT Adaro Energy Tbk.(ADRO), namely PT Adaro Indonesia.
Bukit AsamCorporate SecretaryApollonius Andwie C. said that the company is scheduled to sign a cooperation contract related to the gasification project together with Air Product and Pertamina at the end of November 2020.
The cooperation will build a coal gasification plant intodimethyl ether(DME) located in Tanjung Enim, South Sumatra.The project construction is targeted to start in the first semester of 2021 and operate commercially in the second quarter of 2024.
Meanwhile, the total project investment reaches US $ 2.1 billion which will be fully borne by Air Product.As for.PTBA is the supplier of coal needs and Pertamina will act as the buyer of DME products.Thus, PTBA will not bear the burden of financial and construction risks.
"The direct impact of the project on the company's performance is an increase in coal sales at the mouth of the mine by 6 million tons per year and the use of low-calorie coal which is not economical if sold at the port," said Apollo toBisnis, Thursday (26/11/2020).
In addition, PTBA also estimates that the downstream business line will contribute around 30-40 percent of the company's total revenue in 2024-2025.
On the other hand,Bumi ResourcesDirector and Corporate SecretaryDileep Srivastava said that the company will contribute to the coal-to-methanol gasification project through its subsidiary PT Kaltim Prima Coal (KPC) which is targeted to operate commercially between 2023 or 2024.
Later, KPC will act as a coal supplier for around 6 million tons per year from a cooperation project between Bakrie Capital Indonesia, Air Products and Chemicals Inc, and PT Ithaca Resources worth US $ 2 billion.
"Meanwhile, the gasification project by Arutmin's subsidiary is still in the study stage, which is likely to enter the feasibility and indicative commissioning stages of the project around 2025," Srivastava toldBisnis, Thursday (26/11/2020).
Srivastava explained that Arutmin might later also act as a coal supplier.The two projects are also expected to improve BUMI's future performance.
Meanwhile,AdaroEnergy'sHead of Corporate Communication Division, Febriati Nadira, admitted that the company has conducted various studies in terms of technology and concluded that coal gasification-based methanol production is suitable for development.
"Currently, we are considering various aspects, including market certainty in terms of volume and price," Febriati toldBisnis, Tuesday (11/24/2020).
Separately, Adaro Energy's President Director and Chief Executive Officer Garibaldi Thohir also said that in the future the company will be more proactive in taking initiatives related to expansion in coal downstream.
"The technology has been proven, whether coal to methanol, coal to DME, or coal to gas, we will sort it again, which one fits our business model, and which one can synergize with Adaro, we will do it later," said Garibaldi recently. .
He also admits that he has conducted studies and explorations with several companies, including foreign parties, which have technology in the field of coal extraction.
Meanwhile, Minister of Energy and Mineral Resources Arifin Tasrif said that Adaro Indonesia is developing a coal to methanol project in Kotabaru, South Kalimantan.
The project is targeted to be completed in 2027 with a production of 660,000 tons of methanol per year and will absorb 1.3 million tons of coal per year.
"The current status is finalizing the study," said Arifin in a working meeting with Commission VII, Monday (23/11/2020).
Getting crowded
In addition, Arifin also said that anunderground coal gasificationproject wasbeing undertaken by PT Kideco Jaya Agung, a subsidiary ofPT Indika Energy Tbk.(INDY) in East Kalimantan.
Samuel Sekuritas Indonesia analyst Dessy Lapagu said that the downstream business would certainly be a good added value for coal producers and as an alternative to channel coal supply.
"Especially with the potential for incentives from the government, in the long term we see that more producers will enter into gasification orotherdownstreamprojects," said Dessy to Bisnis, Thursday (26/11/2020).
For your information, in the Omnibus Law, the Job Creation Law which was recently passed, there is a regulation on the imposition of a royalty of 0 percent for business actors who increase the added value of coal.
Meanwhile, Dessy chose PTBA as thetop picks formining stocks with a target price of IDR 2,570.
On the stock exchange floor, mining stocks have also risen sharply this week.At the close of trading on Thursday (26/11/2020) BUMI parked at the level of Rp. 76, up 5.56 percent, while in the last week the stock rose 52 percent.
ADRO also gained 4.62 percent and parked at the level of Rp1,360 at the close of trading this time.In the last week, shares rose 9.68 percent.No less, PTBA is also 3.51 percent and anchored at the level of IDR 2,360.So far this week the stock has gained 5.83 percent.
Source:https://market.bisnis.com/read/20201127/192/1323203/emiten-tambang-berlomba-garap-gasifikasi-batu-bara