United Tractors (UNTR) increases its sales target for coking coal to 1.4 million tons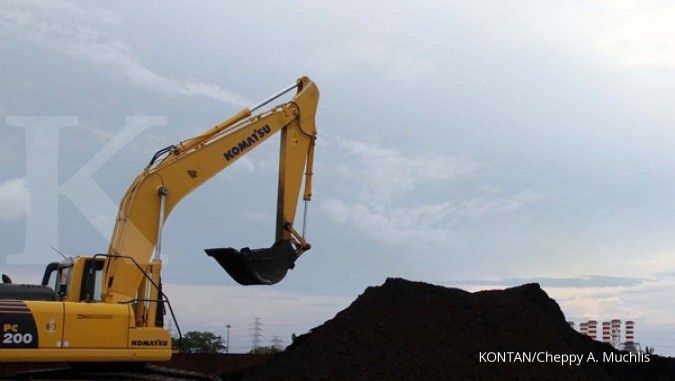 PT United Tractors Tbk (UNTR)coal salesduring the first eight months of 2020 reached 6.72 million tons, up 6.13% from the same period the previous year (6.16 million tons).
However, coal sales in the August 2020 period decreased 41.09%month-on-monthto 407 thousand tons.However, sales of coking coal (coking) in the August period gave a larger portion, namely 213 thousand tons.Meanwhile, sales ofthermalcoal wereonly 194 thousand tons.
United Tractors Corporate Secretary Sara K. Loebis said, the increase in coking coal sales in August was not triggered by an increase in demand, but because of the shipping schedule that did occur in the August period.
"Meanwhile,thermalcoalis less than usual due to the dry season, where the river water level is lower than usual, thus hampering the logistics of transporting coal through the river," said Sara to Kontan.co.id, Thursday (24/9).
If accumulated, the total sales of UNTR's coking coal during the first eight months of 2020 reached 1.17 million tons.This means that the realization of UNTR's coking coal sales has reached 97.5% of the total coke sales target set by subsidiary PT Astra International Tbk (ASII) for this year, which is 1.2 million tons.
Seeing these conditions, UNTR increased its estimated coke sales this year, to around 1.4 million tons of coking coal that could be sold.This new target is also higher than last year's realization of coking coal sales, which was only 1.15 million tons.
However, Sara emphasized that the increase in the coking coal sales target was not to replace the decline in sales in the Martabe gold business segment, but rather due to an increase in the production capacity of the coking coal mine.
The total coal sales target has not changed, still in the range of 7.9 million tons to 8 million tons."We candeliverhigher at this time, not necessarily at the end of the year we can exceed the target," said Sara.One of the reasons for this is due to weather-influenced transportation opportunities, which in turn have an impact on the process of transporting coal through rivers.
However, the current demand for coking coal is indeed quite stable, the demand for which mostly comes fromsteel plantsin Japan.
Source:https://investasi.kontan.co.id/news/united-tractors-untr-naikkan-target-penjualan-batubara-kokas-jadi-14-juta-ton