ABM Investama (ABMM) received approval for issuing global bonds of US $ 400 million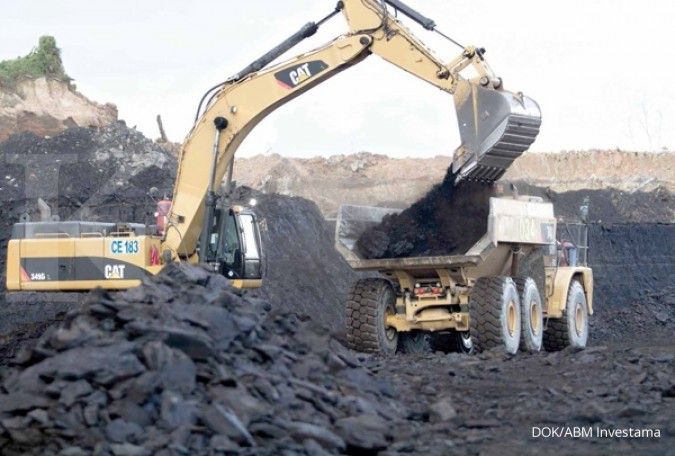 PT ABM Investama Tbk (ABMM) plans to issue debt securities or bonds in global denominations.This is done in order torefinancethe company's bonds which will mature in August 2022.
ABM Investama Director Adrian Erlangga said that his party was still conducting a review regarding the plan to issue global bonds.ABMM has also obtained approval from shareholders through the Annual General Meeting of Shareholders (AGMS) to issue these debt securities.
"We can limit the issuance of debt securities of up to US $ 400 million.We need around US $ 350 million-US $ 400 million, he said in a virtual public expose, Friday (7/5).
The global bond issuance is intended to refinance orrefinanceABMM bonds due in August 2022, valued at US $ 350 million.According to Kontan's notes, these bonds had a fixed interest rate of 7.125%.
Because it still has more than a year, ABMM Management continues to communicate intensively with shareholders andinvestmentbanks.In addition, ABMM also continues to monitor developments in the global bond market before the plan is executed.
This is important because ABMM needs to carefully determine the timing of the global bond issuance so that it can be optimally absorbed by the market."Many investors have providedfeedbackand we also consulted this with banks.The timing of thepublication is between this year or next year, "concluded Adrian.
Previously, in the disclosure of information on the Indonesia Stock Exchange (IDX), ABMM intended to issue debt securities with a maximum value of US $ 400 million.ABMM will offer a maximum interest rate of 9.5% per annum.These bonds will be guaranteed unconditionally and irrevocably with corporate guarantees by certain controlled companies ABMM.
Source:https://industri.kontan.co.id/news/abm-investama-abmm-mendapat-restu-menerbitkan-obligasi-global-sebesar-us-400-juta