ABM Investama won ASSRAT award for the fourth time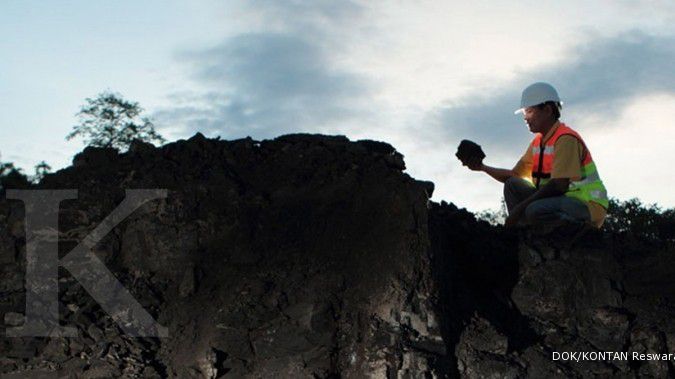 PT ABM Investama Tbk (ABMM) again won a prestigious international award in the "Silver Rank" category at the Asia Sustainability Reporting Rating 2021 (ASSRAT) event, which was held in a
hybrid
manneron Wednesday (11/17/2021) in Jakarta.He achieved this award is a commitment ABMM in the application of the principle of sustainability (
sustainability
), as well as a real support to the Sustainable Development Goals (Sustainability Development Goals – SDGs).
This award was given for the2020 ABMMSustainability Reportentitled Designing Future Prospects (Fostering Future Prospects).ABM President Director Andi Djajanegara enthusiastically welcomes this prestigious international award for four consecutive years, namely "A Commendation For Four Consecutive Years Participation In ASSRAT".
We are honored and happy to receive this award.ABM's participation for the fourth time in a row in this event is part of the sustainability strategy and the implementation of ESG which is the main focus in efforts to create sustainable business growth," said Andi in his statement, Friday (11/19).
We believe that business continuity is closely related to the implementation of environmental and social responsibility.Support from the public will foster a very positive investment climate for ABM, especially employees' pride in the company so that they can contribute optimally.This award spurs us to always do our best for a sustainable future," he added.
This sustainability report is the 4th year publication that has been carried out by the Company.This also confirms ABMM's commitment to transparency of information to all stakeholders.
ABM has seriously demonstrated transformation steps related to business sustainability, one of which is by publishingsustainability reportingsince 2017. ABM has also designed a sustainability concept which we call the Sustainability House, to facilitate harmonization between setting ESG targets and monitoring aspects to disclosure to the public. public," said Andi.
This award itself is organized by the National Center of Sustainability Reporting (NCSR), a non-profit organization member of the Global Reporting Initiative (GRI) which is consistent in measuring the transparency of corporate information in the management ofEnvironmental, Social, and Governance(ESG)aspectsthrough the publication of corporate sustainability reports. (sustainability report).
ASSRAT assessment methodology using a standard Global Reporting Initiative (GRI), which also include compliance with capital market regulations POJK 51/2017, conformity with the Sustainable Development Goals (Sustainability Development Goals – SDGs), emissions management and energy associated with efforts to reduce the impact of climate change (climate change), as well as reporting standards and guidelines that have also gone through anassuranceprocessby an independent institution.
For information, ABM also has a strong commitment through strategic partnerships to support the achievement of the SDGs.ABM has fostered a partnership with the Kumala Foundation through an empowerment program for vulnerable groups at the Attention Creation Center facility which was inaugurated by the Minister of Social Affairs Tri Rismaharini in early November, and is currently developing a biodiversity conservation program and a movement to empower village millennials in the Bogor area through a partnership with the Foundation. green.
Not only that, the commitment of ABM and all of its business entities in implementing sustainability aspects has been proven by the various other awards that have been obtained.Starting from the CCC category award for ESG disclosure and the Gold category at the Corporate Emissions Award event which was also organized by Berita Satu Media Holding and BGK in April and November 2021.
ESG Award Awarded "Best" for ESG disclosure of non-banking investment sector issuers in 2020, "4 Star Company" award and TOP CSR Leader from the TOP CSR Award for two consecutive years (2020 and 2021), Award from the Ministry of Energy and RI Mineral Resources for Mining Environmental Management in the Aditama category (Kalimantansite) and the Primary category (Acehsite) in 2021.
"Platinum" and "Gold" awards at the Indonesia CSR Award and the Indonesia SDGs Award through coral reef conservation and mangrove conservation programs.As well as an award from the Indonesian Ministry of Environment and Forestry for the category of Inspiring Watershed Rehabilitation (2017).
"She took the award is not separated from the hard work of the entire family of ABM and all entities attempt has always been committed to applying the principles of sustainability (sustainability) in business continuity.We hope that in the future we can maintain this achievement and be able to have a positive impact on the environment, as well as all stakeholders," concluded Andi.
Source: https://industri.kontan.co.id/news/abm-investama-raih-penghargaan-assrat-untuk-keempat-kalinya