Antam signs HoA with Alchemist Metal Industry & Gunbuster Nickel Industry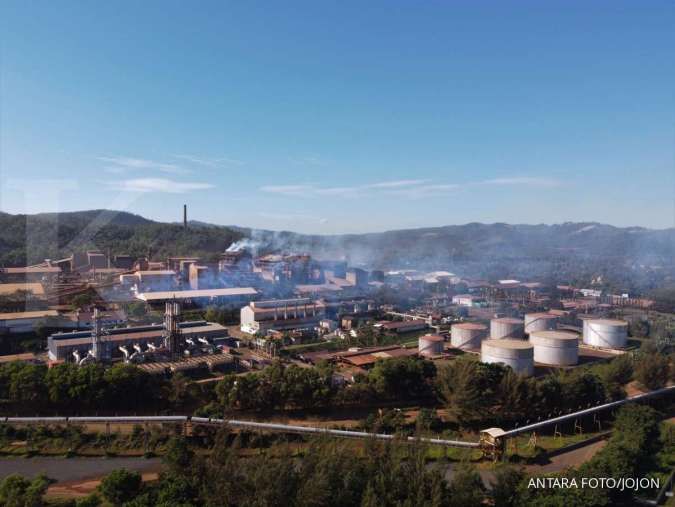 Efforts to provide electricity for the East Halmahera ferronickel smelter owned by PT Aneka Tambang Tbk (ANTM) will use a Diesel Power Plant (PLTD) at the beginning of its operation.
Director of MIND ID Orias Petrus Moedak revealed that there was a mistake in estimation at the beginning, causing delays in the electricity supply side.
For this reason, his party is currently holding an auction and is now entering the pre-qualification process for phase I electricity provider candidates for the first five years.
The electricity supply will be supplied by PLTD with a capacity of 3X18 MW and PLTU with a capacity of 2X45 MW.
"We are planning that by the end of this year or the first quarter of next year, it has to be made for diesel. Especially for Feni Haltim, we want the electricity to be fast," Orias explained in a Virtual Press Conference, Friday (7/5).
Orias added that after three years the PLTD operates, it is hoped that the PLTU can start operating.
However, Orias cannot confirm whether the PLTD will continue to operate or be stopped.
"So there will be overlap later, we will see if it will automatically stop when the PLTU operates and so on, it will be explained later," said Orias.
The construction of PT Aneka Tambang Tbk (ANTM) East Halmahera Ferronickel Plant (P3FH) has not been completed.In fact, the factory construction has reached 97% since 2019.
However, the operation of Antam's smelter is still hampered by electricity supply.Later, the Feni Haltim line-1 plant has a capacity of 13,500 tons of nickel in ferronickel (TNi).
Antam has completed a no load test of the plant, which has now achieved 98% construction progress.
"Later when the construction is completed, the Feni Haltim factory will increase Antam's total annual production capacity portfolio to 40,500 TNi.
Source: https://industri.kontan.co.id/news/listrik-smelter-feronikel-antam-bakal-pakai-pembangkit-diesel-saat-awal-operasi