April HBA rises, this is the response of Golden Energy Mines (GEMS) and ABM Investama (ABMM)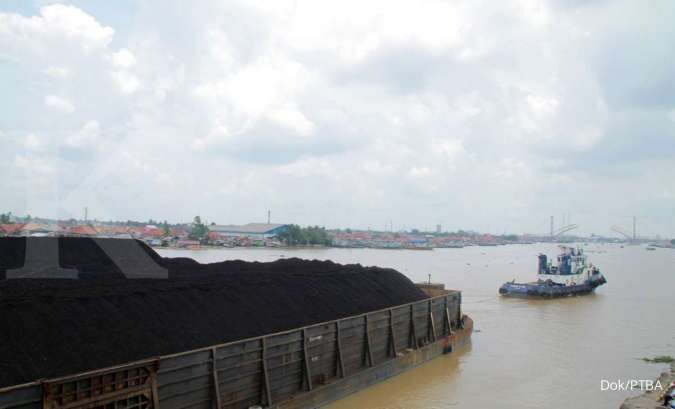 Reference Coal Prices (HBA) have risen again.It is recorded that the HBA in April was at the position of US $ 86.68 per ton, an increase compared to the position in March which was at US $ 84.47 per ton.
Previously, the value of the HBA in the first few months of 2021 was quite volatile.In January 2021, the HBA was opened at the level of US $ 75.84 per ton.In subsequent developments, the HBA increased in February to US $ 87.79 per ton before then fell in March to the position of US $ 84.47 per ton.
A number of coal issuers responded positively to the increase in HBA in April.Corporate Secretary of PT Golden Energy Mines Tbk (GEMS), Sudin Sudirman, said that the increase in HBA is a positive thing for coal producers.
GEMS itself opens the possibility to leverage coal production targets if the trend of the HBA increase continues.It's just that GEMS will still look at the conditions in the second quarter of 2021 before deciding to change the target.
"The possibility is always there, sir, but we will look at it first in Q2. Because the consideration is not only price, but also the achievement of production targets," said Sudin to Kontan.co.id, Tuesday (6/4).
Currently, GEMS is still steadily pursuing a production target of 33.4 million tons.During the first quarter of 2021, GEMS produced 8.9 million tons.
"Our Q1 2021 production is 8.9 million, still according to the annual target, as well as the Q2 target will be the same," he said.
The increase in HBA in April 2021 was also responded positively by PT ABM Investama Tbk (ABMM)."In my opinion, this price will last quite a long time.This price stability will cause producers to increase their production, said Adrian to Kontan.co.id, Tuesday (6/4)
Even so, Adrian did not mention whether this trend would change ABMM's coal production plan / target or not.
According to Kontan.co.id, ABMM plans to produce around 13 million tons of coal this year.This figure is higher than last year's coal production which was around 11.5 million tons.
Source:https://industri.kontan.co.id/news/hba-april-naik-begini-tanggapan-golden-energy-mines-gems-dan-abm-investama-abmm