Archi and Ormat run a geothermal project exploration drilling program in North Sulawesi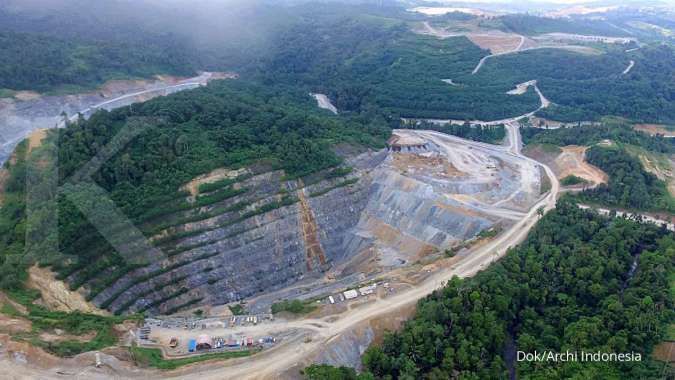 PT Archi Indonesia Tbk and its wholly-owned subsidiaries Ormat Technologies Inc. announced the signing of an agreement to form a joint venture company named PT Toka Tindung Geothermal (TTG).
This Joint Venture Company was formed to explore the potential ofgeothermalenergy prospectsin the Bitung area, North Sulawesi, especially in the Toka Tindung gold mining concession area.This is also in line with the Government's target to develop power plants from renewable energy sources.
The composition of ownership of TTG, based on the completion of several requirements as stated in the Electricity Sales and Purchase Agreement (PJBTL), is 75% ownership by Ormat, and the remaining 25% ownership by Archi.
TTG has a goal to develop power projectsgeothermalat Toka Tindung mine concession area exclusively.Ormat will implement the Klabat Wineru exploration drilling program in the province of North Sulawesi, and include the development of a drilling program design, engineering, procurement, financing, construction, testing, commissioning, ownership, management, operation and maintenance of thegeothermalfacility.
Ken Crichton, President Director of Archi, said that his party was very happy with the signing of this collaboration as we entered the stage and reached anewmilestonefor our Company."Archi is very proud to be part of anationalgeothermalproject, which is in accordance with our commitment to support a sustainable environment through renewable energy sources," he said in his statement, Tuesday (28/9).
On the other hand,OrmatChief Executive OfficerDoron Blachar said Ormat is committed to exploring and developinggeothermalresourcesaround the world, and our activities in Indonesia, which is an attractive market with significant resources and strong government support, will help it to achieve the growth plan.
"This cooperation agreement with Archi, which is our third partnership in Indonesia, is able to accelerate our efforts and increase our confidence to develop our growth in Indonesia and provide clean renewable energy to the Indonesian people," he explained.
Source: https://industri.kontan.co.id/news/archi-dan-ormat-jalankan-program-pengeboran-eksplorasi-proyek-geothermal-di-sulut