Archi Indonesia, Optimistic to Seize Business Opportunities in 2022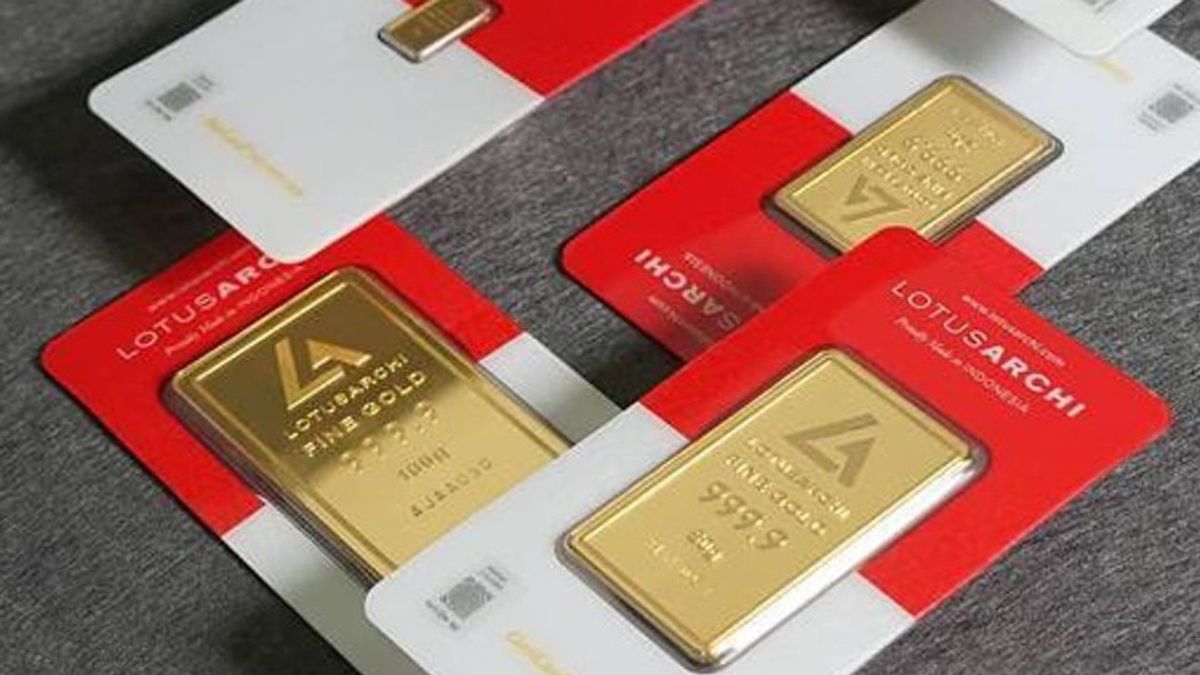 In a written statement received byVOI, quoted on Monday 27 December, it was stated that ARCI managed to open a new pit, the Alaskar Pit and completed the development of the Araren Pit stage 5 this year, both of which have higher average gold grades.
ARCI management projects that these two pits will be the largest contributors to gold ore reserves to be processed in 2022 and in the years to come.
Throughout 2021, ARCI will also carry out various cost efficiency initiatives and increase productivity, including the addition of a mining fleet which includes 18 trucks with a capacity of 100 tons and 2 excavators with a capacity of 120 tons.
In 2021, ARCI also concluded an agreement to change mining contractors for Drill & Blast activities from PSI and Orica to Hanwa and DNX.This replacement is expected to providesustainablemining costssavingsin the coming years.
On the other hand, ARCI has also completed a gold processing plant capacity development project.With the completion of this project, the factory's capacity has increased, from the previous 3.6 metric tons per year (mtpa) at the end of 2020 to 4.0mtpa at the end of 2021.
ARCI management targets to increase the factory's capacity again in 2022 to 4.8mtpa.This increase in factory capacity reflects ARCI's commitment to implementing its business plan that has been submitted since the Initial Public Offering (IPO) in mid-2021, namely to be able to increase ARCI's annual production volume and bring positive business growth for the long term.
President Director of PT Archi Indonesia Tbk Ken Crichton said the initiatives carried out not only have the potential to increase mining and production throughput, but also have the potential to provide efficiency in fuel use and overall mining costs.
"In addition, the new strategic partnership for Drill & Blast activities, based on our internal research, is expected to drive cost efficiency up to 30 million US dollars in the next 5 years," he explained.
For exploration activities, ARCI is currently conducting a feasibility study to prepare for the construction of a new operational area in the West Corridor.
With this infrastructure development, ARCI will accelerate exploration activities so that it has the potential to find significant additional mineral resources and ore reserves which are expected to occur in 2023, so that the mining process in the West Corridor can begin in 2024.
Until now, ARCI has only explored and mined 15 percent of its total concession area of ​​40,000 hectares, mainly in the East Corridor area.
PT EMAS performance spike
As part of the plan to build an integrated business from upstream to downstream,ARCI'sgold minted bars business, under the control of the Joint Venture (JV) PT Elang Mulia Abadi Sempurna (PT EMAS), managed to record a significant increase in sales. during 2021.
Based on the financial statements as of September 2021, PT EMAS managed to record an increase in revenue of up to 154 percent compared to the same period the previous year, and contributed 3 percent to the Company's consolidated revenue.
Source: https://voi.id/ekonomi/117712/archi-indonesia-perusahaan-tambang-dan-produsen-emas-milik-konglomerat-peter-sondakh-optimis-tangkap-peluang-bisnis-di-2022