Atlas Resources (ARII) will private placement of 300 million shares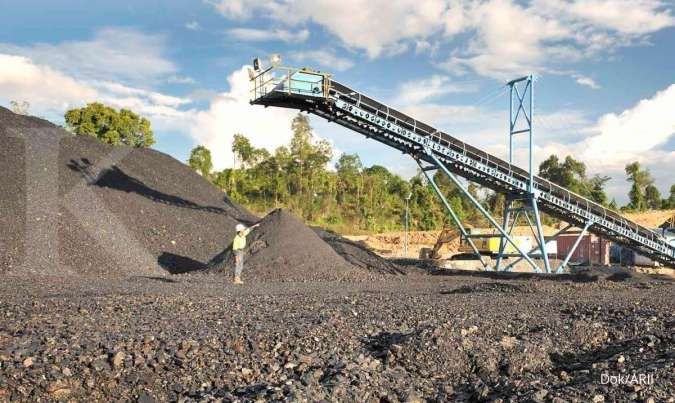 PT Atlas Resources Indonesia Tbk (ARII) plans to increase its capital without pre-emptive rights (PMTHMETD) orprivate placement.This coal mining issuer will issue a maximum of 300 million shares or 9.58% of the total issued and paid-up shares.
The shares to be issued are shares in the name with a nominal value of Rp 200 per share.Citing information on the Indonesia Stock Exchange website, Wednesday (23/6), ARII will conduct aprivate placementto strengthen its capital and financial structure, including but not limited to fulfilling ARII's working capital and its subsidiaries.
The strengthening coal price was one of the reasons behind ARII to take this corporate action.This is because, ARII management sees that the upward trend in energy commodity prices will last a long time, so that it will have a positive impact on ARII.
"Therefore, Atlas Resources plans to continue to increase the infrastructure capacity of the North Musi Rawas (Mutara) hub, which includes haul roads and coal ports in order to increase production and logistics capacity in the coming years," explained ARII management, Wednesday (23/6). .
So, ARII needs funding and increasing capacity by continuously improving equity.ARII needs to be prepared to at any time invite investors who will provide the best offer to become ARII's shareholders and contribute to increasing equity position.
ARII's existing shareholders will experience a dilution effect of up to 8.74% in line with this corporate action plan.Management considers that the current dilution is relatively small and the exercise price will be determined in accordance with the provisions of Regulation no.IA, so that it is not expected to harm the old shareholders.
"On the other hand, the capital structure becomes stronger which in turn increases the value for shareholders," explained the management of ARII.To smooth this plan, ARII will hold an extraordinary general meeting of shareholders (EGMS) on July 29, 2021.
Source:https://investasi.kontan.co.id/news/atlas-resources-arii-bakal-private-placement-300-juta-saham