Battery Giant LG Energy Strikes Supply Deal With Recycling Firm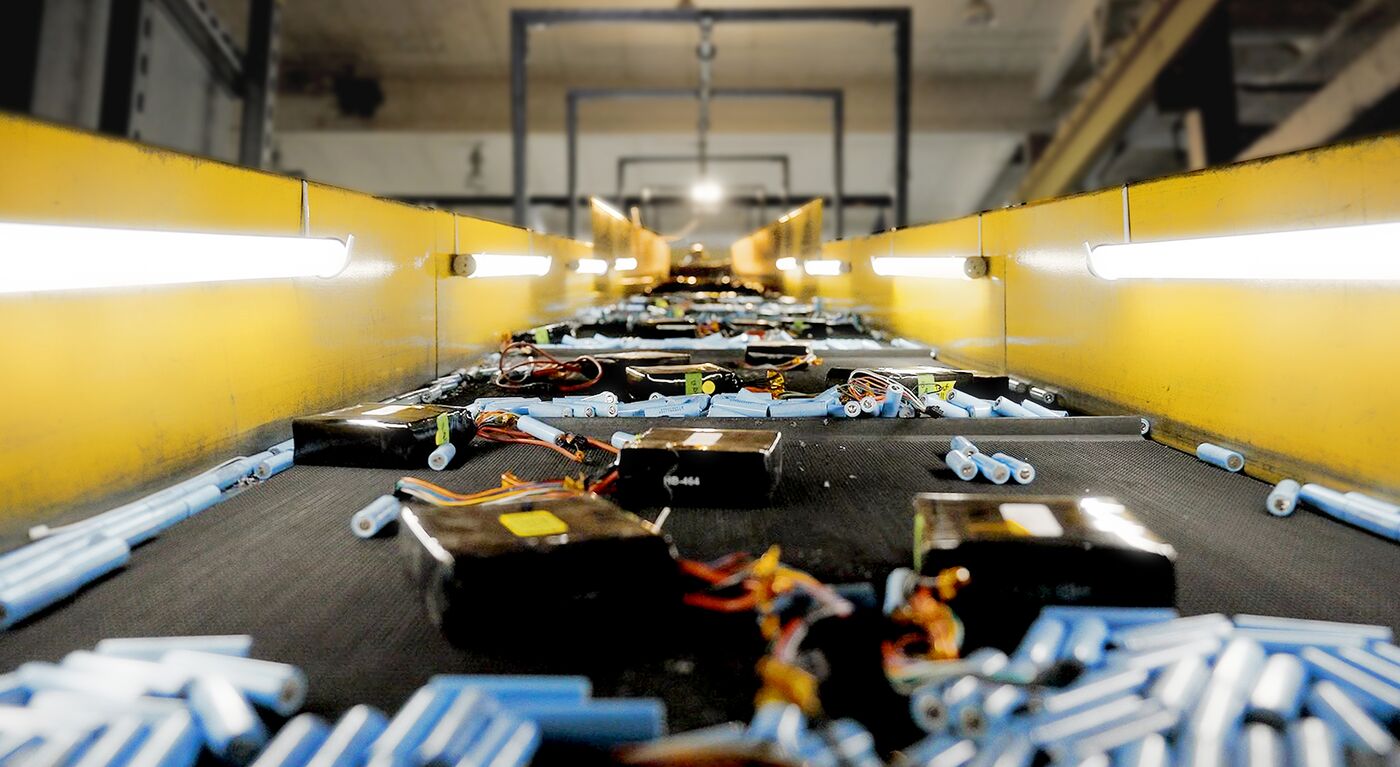 One of the worlds largest electric-car battery makers struck a deal with recycling firmLi-Cycle Holdings Corp.as surging demand for key raw materials pushes consumers to expand their supply chains.
South KoreasLG Chem Ltd.and its battery unitLG Energy Solutionagreed to buy 20,000 metric tons of battery-grade nickel from Li-Cycle over 10 years starting in 2023 as part of a deal that includes a $50 million investment in the Canadian firm, the companies said Tuesday in astatement. LG Energy Solution, the worlds No. 2 EV battery producer, will also sell nickel-bearing lithium-ion battery scrap and other materials to Li-Cycle under the pact.
Electric automakers, mining companies and chemical supplier are racing to control more supplies of the raw materials that are key to transitioning the world to low-carbon energy sources, including through recycling. Consumers also see a chance to help tame soaring commodity prices thatthreaten to deliverthe first rise in battery costs since at least 2010.
Nickel is a key component for the cathodes of EV batteries. The metal can help pack more energy into cells, and allows producers to reduce use of cobalt, which is more expensive and typically has a less transparent supply chain. The market for battery-grade nickel could slip into a 128,000-ton deficit as early as 2024, according to BloombergNEF.
The so-called closed-loop agreement with LG Energy Solution will see the companies supply each other with materials, and those kind of arrangements could eventually help the industry drive down battery costs by 25% to 50%, Li-Cycles co-founder and Chief Executive Officer Ajay Kochhar said in an interview.
Its a great way to continue to optimize the cost of the battery, he said. Eventually doing more and more of this, well be able to diminish the large cost burden of having to go to the supply chain.
Using recycled raw materials will also help automakers and battery manufacturers handle stricter regulatory requirements and increasing scrutiny from investors, according to Kochhar. Itll also reduce greenhouse gas emissions from a companys supply chain.
An estimated 62,000 tons of used EV and stationary storage packs reached their end of life last year and the amount will rise to 4 million tons by 2035, according to BloombergNEF. The worlds drivers and fleets are expected to buy almost 26 million electric vehicles annually by 2030, and junkyards will take in almost 1.7 million tons of scrapped batteries, estimates Bloombergs energy data and analysis unit. Cumulative passenger, e-bus and commercial EV sales totaled 7.7 million at the end of 2019, BNEF analysts said.
LG Chem and LG Energy Solution agreed to buy about 2.2 million shares in Li-Cycle for $11.32 each in the agreement. The Toronto-based company, which went public by merging with a blank-check firm earlier this year, also receivedbackingfrom an arm of Koch Investments Group in September. LG Energy Solution is itself seeking to raiseas much as $10.8 billionin an initial public offering.
Shares of Li-Cycle fell 4.1% to $11.10 a share at 10:13 a.m. trading in New York, after rising as much as 8.9% in premarket trading after the deal was announced.
Source: https://www.bloomberg.com/news/articles/2021-12-14/battery-giant-lg-energy-strikes-supply-deal-with-recycling-firm