Bumi Resources Minerals (BRMS) ensures the rights issue will continue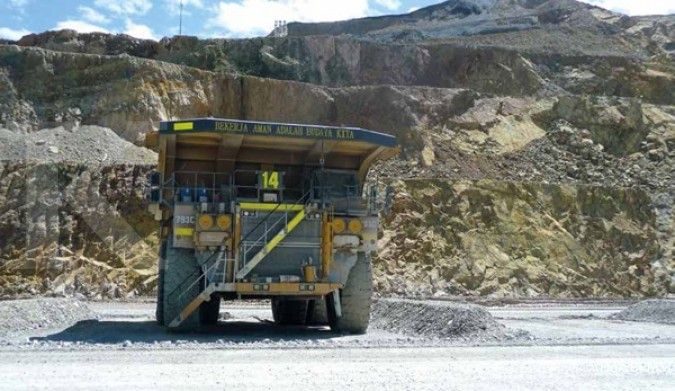 PT Bumi Resources Minerals Tbk (BRMS)rights issue event wasdelayed from the scheduled time.However, management ensures that the corporate action will continue.
Yesterday, the company's management submitted a number of documents to the Financial Services Authority (OJK).The contents of the document were not explained in detail, but what is clear is that this is an additional document related to the rights issue.
"After this, it remains only to wait for the effective statement of the OJK," said Director of BRMS Herwin Hidayat to KONTAN, Wednesday (17/2).After this, BRMS can start executing the corporate action.
Previously, BRMS had scheduled an effective statement to be received on January 14 yesterday.So, the rights issue order can start from January 22 to January 26.
However, in the middle of this process, BRMS announced additional standby buyers.Thus, there will be two standby buyers ready to absorb the remaining shares of the rights issue that are not executed by public shareholders.
Although he has not detailed the standby buyer's identity, Herwin said, the new standby buyer is willing to buy as many as 16.68 billion new shares issued (73%).Meanwhile, the old standby buyer, Hartman International Pte.Ltd.
Hartman agreed to take up the remaining 6.22 billion shares not subscribed by the shareholders at the same price as the rights issue price.The exercise price is IDR 70 per share.
In the rights issue, BRMS will issue a maximum of 22.9 billion series B common shares. Thus, BRMS will reap IDR 1.6 trillion in fresh funds through the event.
The use of proceeds from the rights issue includes the construction of a gold ore processing plant with a capacity of 4,000 tons.The remaining funds are used for drilling and work at four gold prospects to increase the amount of reserves & ore resources in Palu.
Then, the recording of entitled shareholders with the rights issue (recording date) can be done on January 26.Thus, new shares resulting from the rights issue can be listed on the Indonesia Stock Exchange (BEI) on January 28.
In addition, there is also another second standby buyer. However, BRMS has not announced which party will be this second standby buyer.
Source:https://investasi.kontan.co.id/news/bumi-resources-minerals-brms-pastikan-rights-issue-tetap-terlaksana