Coal prices rising trend, Darma Henwa (DEWA) is more optimistic this year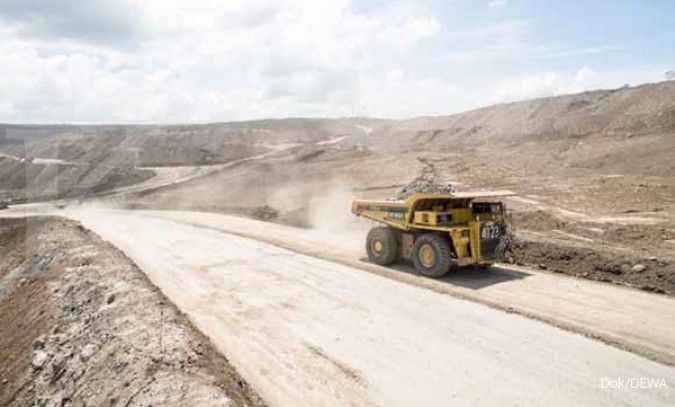 PT Darma Henwa Tbk (DEWA) is targeting an increase in the performance of a number of lines this year in line with the increasing trend of coal prices.
DEWA Chief Investor Relations & Corporate Secretary Mukson Arif Rosyidi revealed that the increase in coal prices will have a positive impact because it will encourage increased production of DEWA clients.
"This condition will encourage DEWA's clients to increase their production targets so that it has a direct impact on increasing demand for mining contractor services," Mukson said to Kontan.co.id, Sunday (21/2).
Mukson said that currently DEWA is negotiating with potential clients in order to obtain contracts from a number of potential projects.Unfortunately, he was still reluctant to specify which projects were targeted.
What is clear, Mukson ensures that there are a number of things that should be considered in the effort to reach a new contract, including the availability of production equipment, scope of work, mine geology and arrangements for pre-mining activities as well as the negotiation process with clients.
"The company expects business development from both the coal sector and the non-coal sector," Mukson explained.
Mukson revealed that the coal sector targets an increase in the volume ofoverburdenand coalproduction, both from the current and new contracts.
Meanwhile, for the non-coal sector, Mukson said that currently DEWA is conducting renegotiations with clients regarding technical planning discussions and commercial aspects for works related to electrical mechanics, mining infrastructure development, and land preparation.
Mukson was still unable to specify the allocation of capital expenditures prepared for this year.What is clear, this year's capital spending is expected to increase the efficiency and productivity of production equipment.
"Capital expenditures will be focused on providing infrastructure or work facilities, increasing operational capacity, bringing in supporting tools and renovating heavy equipment components," Mukson continued.
Source:https://investasi.kontan.co.id/news/tren-kenaikan-harga-batubara-darma-henwa-dewa-lebih-optimistis-tahun-ini