Dian Swastatika (DSSA) sells 4.5% stake in Golden Energy Mines (GEMS)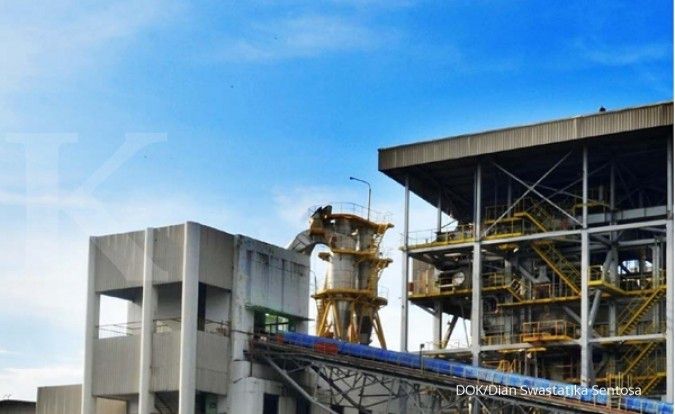 PT Dian Swastatika Sentosa Tbk (DSSA) through its directly owned subsidiary, namely PT Golden Energy Resources Ltd (GEAR), released part of its share ownership in PT Golden Energy Mines Tbk (GEMS).
In an information disclosure on the Indonesia Stock Exchange website, Wednesday (31/3), Corporate Secretary of DSSA Susan Chandra said the divestment was carried out on 4.5% of GEMS shares, or the equivalent of 264.70 million shares.This sale was made to the Ascend Global Investment Fund SPC-ASDP.
With this sale, GEAR's stake in GEMS shares shrank, from the original 66.99% or 3.94 billion shares to 62.5% or the equivalent of 3.67 billion shares.GEMS Corporate Secretary Sudin Sudirman added that the transaction, which was carried out on March 30, 2021, was carried out at a price of Rp 2,715 per share.
Kontan.co.id counts, this sale and purchase transaction is worth IDR 718.67 billion."The purpose of the transaction is to support the company in fulfilling thefree floatprovisions, so that the share trading process can return to normal on the Stock Exchange," wrote Sudin in an information disclosure, Wednesday (31/3).
Currently, GEMS shares are still subject to IDX suspension because they do not meetthe minimumfree float(public ownership) of 7.5%.With the sale of these shares, the share of public ownership increased from 3.0% to 7.5%.The remaining 62.5% owned by GEAR and 30% GMR Coal Resources Pte Ltd.
Source:https://investasi.kontan.co.id/news/dian-swastatika-dssa-jual-45-saham-di-golden-energy-mines-gems/?utm_source=line&utm_medium=text