ESDM Ministry prepared eight mineral and coal management strategies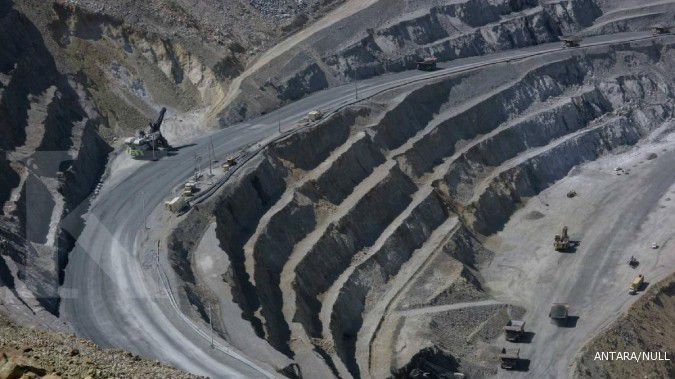 The Ministry of Energy and Mineral Resources (ESDM) is working to ensure that mineral and coal mining (minerba) plays a role in the economy and sustainable development, accompanied by management based on goodmining practices.
Director of Mineral and Coal Revenue at the Ministry of Energy and Mineral Resources Muhammad Wafid said that Indonesia's mineral and coal policy is regulated based on a balance of resources and reserves.On the other hand, the development of the mining industry today requires a special strategy for the government in implementing mineral and coal mining management so that it can adapt to the times.
Wafid claims, the national mineral and coal management plan also considers the carrying capacity of human and environmental resources according to geospatial and thematic data and information), environment, regional spatial planning or zoning, development of science and technology, priority for the provision of mining commodities, the number and area of ​​mining areas, up to availability of facilities and infrastructure.
"We describe Indonesia's mineral and coal policy as a form of house where the baseline of the policy we are managing is the balance of our resources and mineral and coal reserves. The foundation that strengthens this house is the 1945 Constitution Article 33 paragraph 3," he said in an official statement, Thursday ( 11/2)
Wafid explained that there are eight policy strategies in managing mining areas.
First, a conducive investment climate in accordance with the unique characteristics of mining in order to maintain business continuity.Second, good mining principles.
Third, growth and development of the local and national economy.Fourth, theuse and development of domestic labor and products.
Fifth,the fulfillment of domestic needs which consists of marketing and / or sales as well as production control.
Sixth,increasing added value through the development of an integrated and highly competitive national industry.Seventh,mastery and development of science and technology.
Eighth,support for the development of the recycling industry.
"Later, these eight special strategies are expected to be the answer in ensuring the management of mineral and coal resources in a fair, transparent, and accountable and sustainable manner. Ensuring conservation principles in mineral and coal utilization efforts and legal certainty and business," said Wafid.
Source:https://industri.kontan.co.id/news/kementerian-esdm-siapkan-delapan-strategi-pengelolaan-mineral-dan-batubara-apa-saja-1