Golden Energy Mines (GEMS) has absorbed 38.09% capex in the first semester of 2021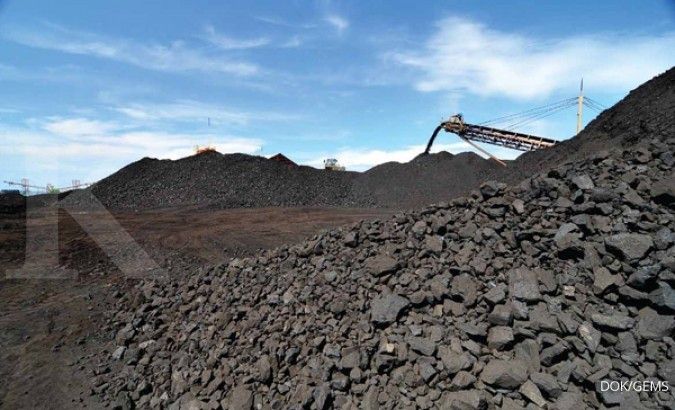 PT Golden Energy Mines Tbk (GEMS) has realized acapital expenditure(capex) budget of around US$ 3.2 million in the first half of this year.This figure is equivalent to approximately 38.09% of the company's total capex budget for 2021 which is US$ 8.4 million.
GEMS Corporate Secretary, Sudin Sudirman, said that capex spending in the first semester of this year was mainly allocated for coal hauling road assets, aka hauling road and Barge Loading Conveyor (BLC) for Bunati Port, Angsana District, Tanah Bumbu Regency, South Kalimantan.
"To be able to bring coal with several million tons from the mining site to the port, you needa good and smoothhaulingroad.After the coal arrives at the port, it must be loaded onto the ship, and this requires a BLC that meets the specifications and has a capable loading capacity, explained the Sub-Department to Kontan.co.id, Thursday (16/9).
In Tanah Bumbu Regency, a subsidiary of GEMS, PT Borneo Indobara (BIB) holds a Coal Mining Concession Work Agreement (PKP2B) with a validity period of 2036.BIB itself is a subsidiary of GEMS with indirect ownership of 98.09% according to the company's financial report data as of June 30, 2021.
With a capex absorption of US$ 3.2 million in the first semester of 2021, GEMS still has a remaining capex budget of US$ 5.2 million to be spent in the second half of this year.Sudin said that the planned allocation for the use of capex for the remainder of the current year is approximately the same as the allocation in the first semester of 2021.
"(The remaining capex) is mainly for hauling roads and BLC (conveyors) and others," said the Sub-Department.
For a little information, GEMS posted revenues of US$ 733.59 million in the first semester of 2021. This revenue increased by 28.23% year on year (yoy) compared to the realization of the same period last year of US$ 572.07 million.
In line with the increase in revenue, GEMS' net profit in the first semester of 2021 also increased by 167.98% yoy to US$ 143.47 million.In the first semester of 2020, GEMS' net profit was recorded at US$ 53.53 million.
Source: https://industri.kontan.co.id/news/golden-energy-mines-gems-sudah-serap-3809-capex-di-semester-i-2021