IDX Awaits Realization of Golden Energy Mines (GEMS) Rights Issue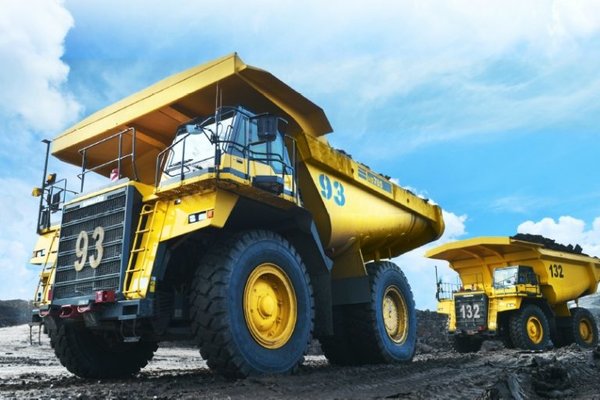 JAKARTA –The Indonesian Stock Exchange isstill awaiting the realization of the Capital Increase with Pre-emptive Rights (PMHMETD) corporate action or arights issuefrom PT Golden Energy Mines Tbk.
If the Sinarmas Group issuer can comply with thefree floatrules,IDX promises to reopen the share suspension with the GEMS code so that the company will avoid the potential fordelisting.
IDX Director of Company Assessment I Gede Nyoman Yetna Setya said that GEMS that had been suspended for more than 24 months showed goodwill to.make repairs as required by the exchange.
"The company is currently submitting a registration statement to the OJK to carry out Capital Increase with HMETD (PMHMETD) in order to comply with the free float provisions," said Nyoman, Thursday (14/1/2021).
After the implementation of PMHMETD and GEMS fulfills thefree floatrequirements according to the schedule submitted to the stock exchange, the stock exchange will consider lifting the suspension of GEMS shares.
Based on the prospectus submitted by GEMS, the effective date of the HMETD registration statement from the Financial Services Authority will be January 27, 2021.
Meanwhile, the lastrecording datefor obtaining HMETD is set on February 8, 2021 with the date of listing of securities on the IDX on February 10, 2021.
GEMS management said that shareholder approval for this corporate action was obtained at the Extraordinary General Meeting of Shareholders (EGMS) on August 12, 2020.
The company plans to issue as many as 588.23 million new shares with a nominal value of Rp100 per share.
Therefore, the maximum total offer will be Rp. 58.82 billion from the issued and fully paid capital of the Company after the Limited Public Offering I.
Each holder of 10 old shares whose names are registered in the Company's Shareholders Register on February 8, 2021, is entitled to 1 HMETD.
Every 1 HMETD entitles the holder to purchase 1 new share at a determined exercise price.
Pre-emptive rights can be traded both inside and outside the IDX and will be implemented from 10 February 2021 to 17 February 2021.
Source:https://market.bisnis.com/read/20210114/192/1343186/bei-tunggu-realisasi-rights-issue-golden-energy-mines-gems