Indika Energy (INDY) signs Scheme Implementation Deed with Nusantara Resources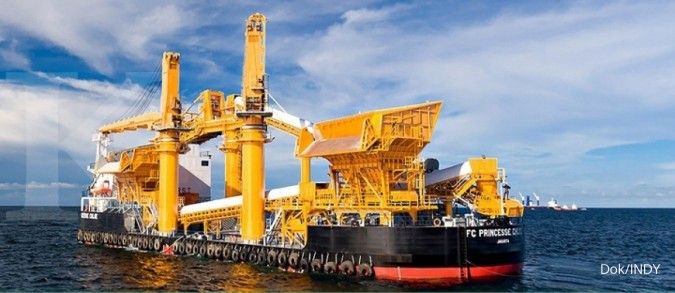 PT Indika Energy Tbk (INDY) signed a scheme implementation deed with Nusantara Resources Limited (NUS) on Sunday (27/6).This agreement is related to INDY's plan to take over all of the paid-up and issued capital in NUS (other than the shares previously owned by INDY).
This takeover was carried out by INDY through the Scheme of Arrangement mechanism as regulated in the Australian Corporations Act 2001 (Cth)
Citing information disclosure on the Indonesia Stock Exchange website, Monday (28/6), Indika Energy's Corporate Secretary Adi Pramono said, INDY will pay AU$ 0.35 per share for 168,041,107 shares not yet owned by INDY (including shares that are not owned by INDY). will be issued at the time of exercise of rights).
This proposed transaction is subject to the fulfillment of requirements, including approval of NUS shareholders at the general meeting of shareholders planned to be held in September 2021, court approval in Australia, and fulfillment of other conditions in the documents relating to the proposed transaction.
"This transaction is a strategic step for Indika Energy to increase ownership in NUS as one of the Company's diversification strategies," said Adi, Monday (28/6).
Kontan.co.id noted, as of December 2020, the ownership of INDY together with its subsidiary, PT Indika Mineral Investindo in Nusantara Resources was 27.75%.
Nusantara Resources is a mineral mining investment company that is developing the Awak Mas gold mine project in South Sulawesi.
Nusantara Resources is a public company listed on the Australian stock exchange.Nusantara Resources is a shareholder of PT Masmindo Dwi Area.
The Gold Crew project has an estimated ore reserve of 1.1 million ounces and a resource of 2 million ounces.
Source:https://investasi.kontan.co.id/news/indika-energy-indy-teken-scheme-implementation-deed-dengan-nusantara-resources