MIND ID Encourages Development of Mining Digital Applications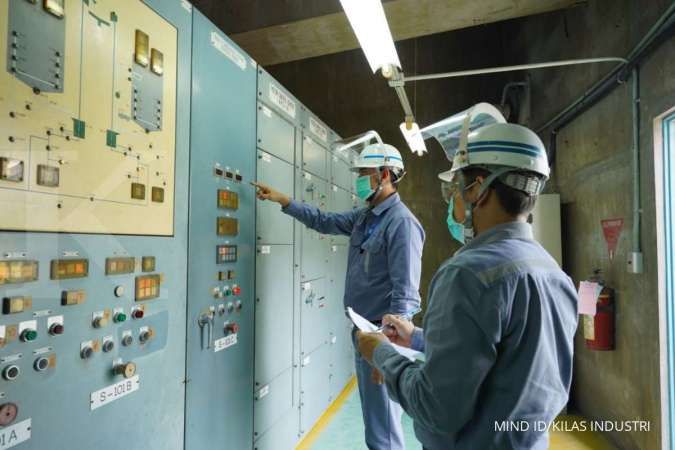 BUMN Holding Mining Industry MIND ID, or Mining Industry Indonesia, whose members include PT ANTAM Tbk, PT Bukit Asam Tbk, PT Freeport Indonesia, PT Inalum (Persero) and PT Timah Tbk provides development funds of up to Rp 1 .5 billion for the three best digital application developers in the MIND ID Goes Digital event.
The developed digital application acts as aproblem solverfor the operational activities of the MIND ID Group as well as for the advancement of the Indonesian mining industry.Thewinner announcement and award appreciation ceremony will be held on August 6, 2021 virtually.
MIND ID Goes Digital is the first digital mining application development competition in Indonesia.This program is expected to encourage digital application developers created by the nation's children to solve the challenges of the mining world and create innovations in the aspect of Sustainable Mining Development;Plants and processing;Asset Management;Exploration;Mining Optimization;and Safety Technology.
MIND ID's Director of Institutional Relations, Dany Amrul Ichdan said: "This program is MIND ID's effort in providing added value to the world of mining and mineral processing in Indonesia, especially related to digitizing business processes.It is hoped that the development of this digital application can answer the challenges faced by the mining industry in realizing one of its mandates to become a world-class company.
MIND ID Goes Digital lasts for 7 months from February to August 2021. There are four stages of selection, namely Registration,Pitch deckresearch proposals, product feature introductions, and Presentations withapplicationprototypesand hardware that have been developed by participants.MIND ID Goes Digital 2021 was attended by 60 participants/groups from all over Indonesia.
The three developers selected in this event are as follows:
Team Name

Research/Product Title

Product Description

Category

Safepedia-2

Geologging

Digitizing mineral identification with AI models, machine learning will identify minerals through the color spectrum for exploration purposes.

Exploration
POWERxWIT

Mastermine

An Integrated Mining Wastewater Treatment, Monitoring, and Control Software Application

Hardware and software for water treatment in mining, the software will automatically release chemical compounds for treatment if there is an indication of the need for treatment.

Sustainable Mining Development
AMDE

Mintegra

Mining Integration

Android-based management system software to view mining activity records that are inputted manually or automatically (OEM units) to provide real time reporting.

Mine Operation
Dany Amrul Ichdan added, This activity is in line with one of the Company's strategic pillars, namely Digitalization.MIND ID will continue to optimize and integrateresearch and developmentprogramsin order to realize MIND ID's big vision and mission, which is to become a global company that is able to compete with global mining corporations."
Source:https://industri.kontan.co.id/news/mind-id-dorong-pengembangan-aplikasi-digital-pertambangan-karya-anak-bangsa