MIND ID is optimistic that Freeport's return on investment in management can be realized in 2025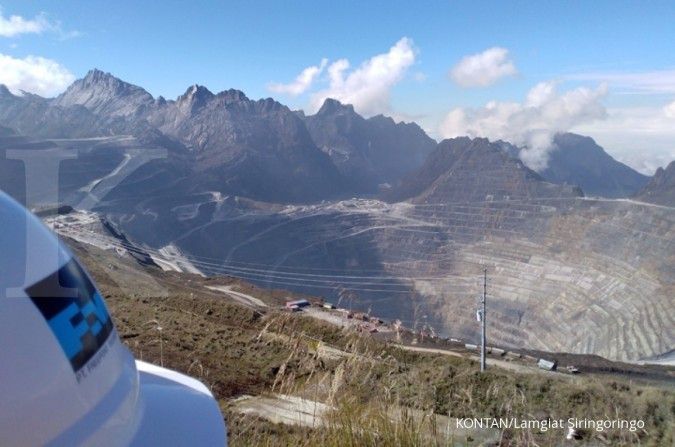 Mining industry holding MIND ID is optimistic that thepaybackfor the 51.23% divestment of PT Freeport Indonesia (PTFI) can be realized in 2025.
President Director of MIND ID Orias Petrus Moedak revealed that the return on investment on the purchase in December 2018 of US $ 3.8 billion in Freeport shares has the potential to occur because in 2023 revenue is estimated to reach US $ 1 billion.
"The payback target for 2025 will definitely be achieved because in 2023 the revenue is planned to be at least US $ 1 billion to US $ 1.5 billion per year," Orias said in Commission VII RDP, Wednesday (31/3).
Meanwhile, Padjajaran University Energy Economics Observer Yayan Satyaki is pessimistic that this target can be realized, especially with the economic conditions in the midst of the current Covid-19 pandemic.
"For US $ 3.8 billion, I think it is very large, maybe the rational is that in normal times, the return on investment is in the range of 7 – 10 years with a moderate scenario," Yayan told Kontan.co.id, Wednesday (31/3).
Yayan continued that there needs to be a correction again for the target set considering the economic recovery process which has also slowed down due to the third wave of the Covid-19 pandemic.
On the other hand, the Papua Regional Government ensures that it is forming a BUMD to transfer management of the 10% stake in PTFI through PT Papua Divestasi Mandiri.
Responding to this condition, Orias revealed that the formation of BUMDs by the Papua Regional Government did look slow, but he confirmed that it was not too late.
The reason is, since the last divestment no divestments have been distributed.His party also targets that the divestment can begin this year with an amount of US $ 200 million."The new fiscal year 2021 will distribute dividends," concluded Orias.
Source:https://industri.kontan.co.id/news/mind-id-optimistis-balik-modal-alih-kelola-freeport-dapat-terealisasi-pada-2025