Ministry of Energy and Mineral Resources will set the price of coal for the downstream project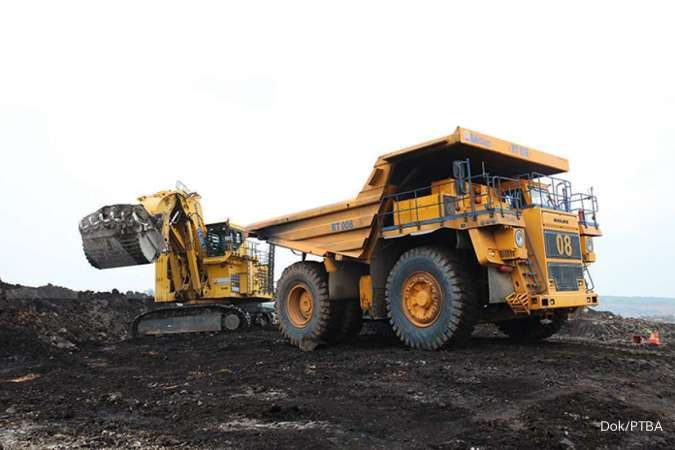 The government finally provides incentives for coal producers to carry out coal downstream projects.The incentive is the elimination of royalty payments to the state.Usually Coal Mining Contract of Work (PKP2B) companies are required to pay royalties of 13.5% to the state.
This provision is contained in the derivative regulation of the Omnibus Law in the form of Government (PP) Number 25 of 2021 concerning the Implementation of the Energy and Mineral Resources (ESDM) Sector.
The Special Staff of the Minister of Energy and Mineral Resources for the Acceleration of Mineral and Coal Governance Irwandy Arief stated that one of the ESDM Ministry's priority programs in the mineral and coal sector this year is the formulation of policies for accelerating coal downstreaming, as well as plans for production and utilization of mineral and coal for domestic needs.
"The Ministry of Energy and Mineral Resources is very concerned about the coal downstream program," said the Special Staff of the Minister of Energy and Mineral Resources for the Acceleration of Mineral and Coal Governance Irwandy Arief to KONTAN, Monday (22/2).
Currently, the Ministry of Energy and Mineral Resources is also formulating a special price for coal used in downstreaming.The project that is predicted to be realized first is coal gasification which will be carried out by PT Bukit Asam Tbk (PTBA), PT Pertamina (Persero) and Air Products."The special price for coal is being processed," said Irwandy.
Provisions for the special price of coal for downstream purposes will be regulated in Permen ESDM or Kepmen ESDM.The special coal price scheme is by adding the cost value to the margin.This cost value is obtained from the sum of direct production costs, indirect costs, general costs, and administrative costs.Meanwhile, the margin figure is about 15% of the cost.
Irwandy explained that there are nine incentives that the government will provide for the downstreaming of coal.First, is the provision of royalties of up to 0% for coal processed under the gasification scheme.Second, a special coal price formula for gasification.Third, the validity period of the Mining Business License (IUP) is in accordance with the economic age of the gasification project."For example, an extension of 10 years to the economy from the life of the project," he said.
Fourth, in the form of a tax holiday (corporate income tax specifically according to the economic age of coal gasification).Fifth, exemption from VAT on coal processing services to be 0%.Sixth, exemption from local content EPC VAT.Seventh is the benchmark price for gasification products such as the DME benchmark price.Eighth, the transfer of part of the LPG subsidy to DME according to the substituted LPG portion.Nine, incentives in the form of downstream product offtake assurance.
Source:https://industri.kontan.co.id/news/siap-siap-kementerian-esdm-bakal-patok-harga-batubara-untuk-proyek-hilirisasi