Nickel output poised for steady growth up to 2030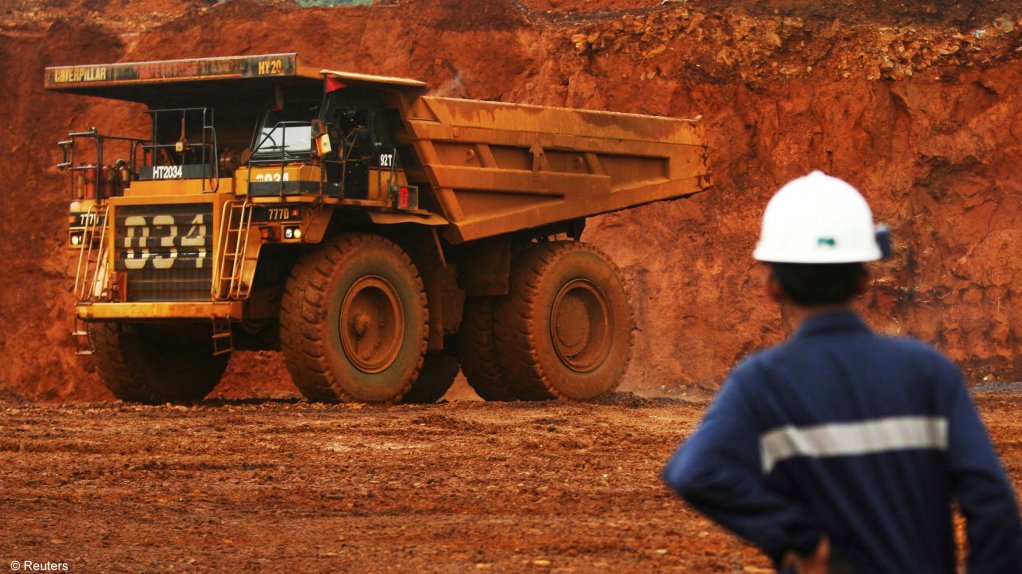 Research agency Fitch Solutionsexpects nickel mine production to grow strongly between 2021 and 2023, owing to less disruption from Covid-19 and amid a high priceenvironment.
The agency believes that output growth in the near term will be particularly driven by Indonesia, provided that it rebounds quickly from a resurge in infections experienced since June, as well as the Philippines.
FitchSolutionscautions that Indonesia may be afflicted by recurrent lockdowns for the remainder of this year and early in 2022, considering the slow pace of its vaccination programme, but highlights that the country continues to develop its nickelminingandrefiningindustry.
The agency forecasts that Indonesia will produce 1.13-million tonnes by 2025, growing to 1.29-million tonnes by 2030.
In the Philippines, the number of operating nickel mines continues to rise. There were 21 operational nickel mines operating in the country in August last year. That has since increased to 29.
Five mines, however, remain on care andmaintenance, while two are suspended.
The countrys decreasing levels of policy uncertainty bodewell forprojectdevelopment for example, in April, the Philippines lifted a 2012 moratorium on newminingagreements and, in May, the Mines and Geosciences Bureau alluded to an openpitminingban being lifted soon.
FitchSolutionsdeems it likely that the Philippines will produce 464900 t of nickel in 2025, increasing to 513050 t by 2030.
The firm further mentions that Australia has a healthy nickelprojectpipeline and good potential for discovering sulphide deposits. Its major nickel miners continue to acquire newprojectsand the country is poised to see demand from the growing electric vehiclemanufacturingindustry, and thereby investor interest.
The country is likely to produce 207480 t of nickel in 2025 and 246020 t of nickel by 2030.
Meanwhile, Russias contribution to global nickel production is on the decline from 10.4% in 2020 to an expected 8.3% by 2030, owing to a weakprojectpipeline and a restrictive investmentenvironment.
Nonetheless, the country is poised to average a yearly output growth rate of 2% between 2025 and 2030.
In SouthAfrica, FitchSolutionsexpects nickel production to grow by an average 2.5% year-on-year between 2025 and 2030 to reach 54310 t.
The agency expects global nickel mine production to grow by an average rate of 4% a year over 2021 to 2030, which is a slowdown compared with the 6.6% annual growth rate recorded between 2010 and 2019.
Nickel output is likely to reach 3.8-million tonnes in 2030, up from 2.6-million tonnes in 2020.
Source: https://www.miningweekly.com/article/nickel-output-poised-for-steady-growth-up-to-2030-2021-09-17