PTBA cost efficiency up to IDR 58 billion per year from carbon management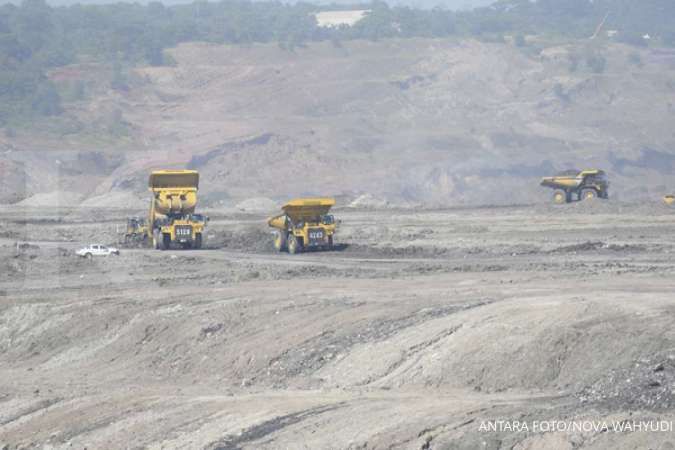 Through carbon management programs in mining operations, PT Bukit Asam Tbk (PTBA) can achieve cost efficiencies of more than IDR 58 billion per year.
Setiadi Wicaksono,Head of Strategy & Corporate Development ofBukit Asam, said that currently PTBA is conducting carbon management efforts through a number of efforts, namely reclamation, decarbonization of mining operations, andcarbon capture, utilization, and storage(CCUS) studies.
"In terms of carbon management, we have reduced emissions, in terms of mining operations. There are two programs that we run, namely Eco Mechanized Mining and E-Mining Reporting System," he explained in the DETalk Outlook 2022 webinar: The Future of the Coal Industry Towards an Energy Transition, Tuesday (14/12).
In the Eco-Mechanized Mining program, PTBA replaces mining equipment that uses fossil fuels with electricity.Besides being able to reduce emissions, this effort can save fuel consumption by up to 7 million liters/year or equivalent to Rp. 47.7 billion/year.
Then, the E-mining Reporting System is a reporting platform (OB andcoalproduction) in real time andonlinethrough the CISEA application that is able to minimizeconventionalmonitoringwith vehicles so as to reduce fuel use up to 1.2 million liters per year or cost efficiency reaching Rp. 10.78 billion per year.
In addition to reducing carbon in mining operations, Bukit Asam also intends to explore CCUS technology in 2023-2024.He hopes that in the future the CCUS technology will be more mature so that it can be more competitive in terms of costs and commercial calculations.
For information, PTBA currently has significant coal resources of 5.8 billion tons and reserves of 3.18 billion tons.
"Regarding the energy transition, how do we monetize coal in the short term because environmental issues are increasingly pressing for the coal industry, of course this must be considered together. It is hoped that Bukit Asam's and national coal reserves can be absorbed properly because coal is currently still the backbone of the coal industry. the main backbone of national energy," he explained.
Responding to current environmental issues, Setiadi explained, Bukit Asam has carried out a business transformation to support thenet zero emission(NZE)targetset by the government in 2060.His party already has a new business direction calledbeyond coal.
Furthermore, Setiadi explained, currently PTBA does not only sell coal, but also penetrates into the energy and downstream business related to EBT andcoal tochemical power plants.With this, Bukit Asam can provide value-added products for the government and society.
Source: https://industri.kontan.co.id/news/ptba-efisiensi-biaya-hingga-rp-58-miliar-per-tahun-dari-menajemen-karbon