Target to sell 3 million tons of coal, Sumber Global Energy (SGER) spurs export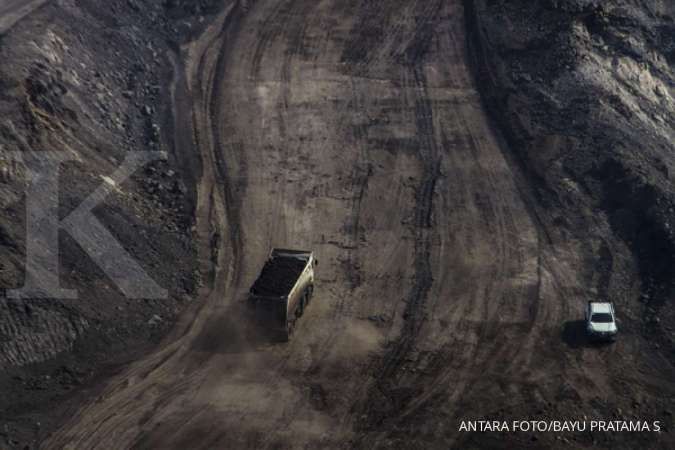 PT Sumber Global Energy Tbk (SGER) which runs business activities in the coal trading sector, has increasingly spurred export sales throughout this year.
Sumber Global Energy's Corporate Secretary, Michael Harold, explained that the increase in coal prices so far this year, which has soared 79% to US$ 144 per ton, will be utilized as well as possible by Sumber Global Energy by increasing export sales volume.
"One of the strategies is to establish a Commodity Trading Company in Singapore to obtain more contracts withcustomersin Asia," he explained in a virtual public expose, Monday (2/8).
Furthermore, Michael said, in the midst of good coal price conditions, in addition to seeking new contracts from abroad, especially in Asia, SGER is also looking for opportunities for domestic contracts.
Director of Sumber Global Energy, Welly Thomas, explained that this year's export volume will increase.Currently, SGER has received a contract from Vietnam for almost 2 million tons.
"We also plan to open atradingcompanyin Korea to participate in the tender there. We hope that in the second semester of 2021 the Korean market can enter," he said.
Just so you know, so far SGER has sold a lot of coal to several countries, namely Vietnam, China, India, and some to Bangladesh.
The reason SGER prefers to spur sales abroad is because local coal prices are less attractive."In the export market, we use the index so that there are no price constraints, and we have always focused on selling to foreign markets," said Welly.
Welly explained that one of the challenges faced by SGER this year was the Covid-19 pandemic, which prevented the company's management from directly visiting Vietnam to participate in the tender.Therefore, the company's management through partners in Vietnam formed a consortium with several companies to participate in the tender.
Until the first semester of 2021, the realization of SGER's coal contracts has reached 1.5 million tons to 2 million tons.Throughout this year, the company targets to boost sales of up to 3 million tons of coal, which is expected to increase this year's revenue by around 10 to 15 percent yoy.The composition of sales is still 90% from exports and 10% domestic.
For the local market, Welly said that currently his party is still exploring severalIndependent Power Producers(IPP) for Steam Power Plants (PLTU) and exploring severalsmeltersin Sulawesi.
However, Welly emphasized that currently his party is not aggressively exploring the domestic market because of payment problems from PLN, which can be delayed for 3 months or even 6 months.Meanwhile, when compared to exports that use theLetter of Credit(L/C)instrument, after loading, the company has received funds so that it can buy coal for the next shipment.
Therefore, to maintain the company's cash flow when selling coal to domestic markets, Welly said, SGER has explored talks with several banks to obtain financing.
Director of Finance for Sumber Global Energy, Cendrasuri Ependy, explained that until the first semester of 2021, the company had absorbed around 70 percent of its capital expenditure or Rp 600 billion."The allocation is focused on supporting the shipment targets from the contracts that have been obtained," he said briefly.
Source:https://industri.kontan.co.id/news/targetkan-jual-3-juta-ton-batubara-sumber-global-energy-sger-pacu-ekspor?page=2