The performance of the first quarter of 2021 is good, Golden Energy Mines (GEMS) is ready to revise the RKAB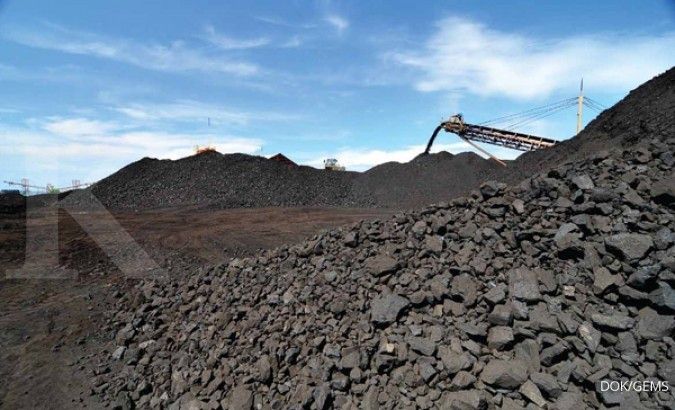 Having recorded a positive performance at the beginning of the year, PT Golden Energy Mines Tbk (GEMS) intends to revise the Work Plan and Budget (RKAB) in 2021. President Director of GEMS Bonifasius said that the revision has actually been submitted and is just waiting for a decision.
"This year's strategy, by lookingat gooddemand, we are trying to increase production and sales. Therefore, we propose a revision of the RKAB and it has been submitted, later when we get (the decision) we will convey it to the public," he explained in apublicevent.incidentalexposeonline, Thursday (22/4).
For information,GEMS'sperformancethroughout the first quarter of 2021 is quite positive.The company managed to raise production 6% on an annual basis (yoy) to 8.9 million tonnes.
At the same time, GEMS sales also rose 4% yoy to 9.3 million metric tons.Given that in the first quarter of 2020, the company's sales amounted to only 8.9 million metric tons.
Based on the company's financial report,GEMSDirectorSuhendra added, GEMS sales during the first quarter of 2021 jumped 20% to US $ 381 million from US $ 317 million in the same period last year.Meanwhile, EBITDA in the first quarter of 2021 was recorded soaring 155% to US $ 135 million compared to the same period last year.
In fact, profit before tax in the first quarter of 2021 was recorded to have increased by 181% to the level of US $ 129 million compared to January-March 2020. Meanwhile, profit after tax increased 197% to US $ 101 million at the end of March 2021.
Bonifasius assessed that this positive performance, supported by the increase in world coal prices, is expected to continue in the second quarter of 2021, with good demand, especially from China.
"This year's target is US $ 175 million, if the first quarter of 2021 (profit before tax) is US $ 129 million, it means we have achieved almost 80%. Quarter II-2021 is likely to be above our annual target, with prices (coal) that are still strong and good demand, "he explained.
Another factor that contributed to the positive performance of GEMS earlier this year was the weather conditions in the country.With high rainfall in the Kalimantan mining area earlier this year, it will also affect coal production and also future commodity prices.
"In addition, the existence of several coal bans in several countries has also made demand to Indonesia increase," he added.
As for the January-March 2021 period, Bonididus revealed that there had been a shift in thesalesmarket share.Where, if last year themostmarket sharecame from China, in the first three months it was dominated by domestic, reaching 43%.
ForChina'smarket sharein the first three months of 2021, it was recorded at only 36%.Followed by India as much as 16% and the rest came from East Asia and Southeast Asia.
Meanwhile, for this year,GEMS hasbudgeted acapital expenditureorcapital expenditure(capex) of around US $ 9 million, the majority of which will be used to meet infrastructure needs to support the company's capacity.
The source of the capex comes from GEMS internal cash, where, up to the first three months, the realization was US $ 1 million from the total budgeted this year.
As an illustration, in 2020GEMSposted a decrease in net sales of 4.15% from US $ 1.1 trillion to US $ 1.06 trillion.
Even so, the production volume actually increased from 30.83 million tons in 2019 to 33.46 million tons at the end of 2021. Where the sales volume also increased by 2.9% to 33.96 million tons.
As a result, until the end of last yearGEMSmanaged to book a 43.56% increase in profit for the year to the level of US $ 95.86 million.Accompanied by the company's total assets which rose 4.23% to US $ 813 million.
Source:https://industri.kontan.co.id/news/kinerja-kuartal-i-2021-ciamik-golden-energy-mines-gems-siap-revisi-rkab