These are proposed mining commodity subject to VAT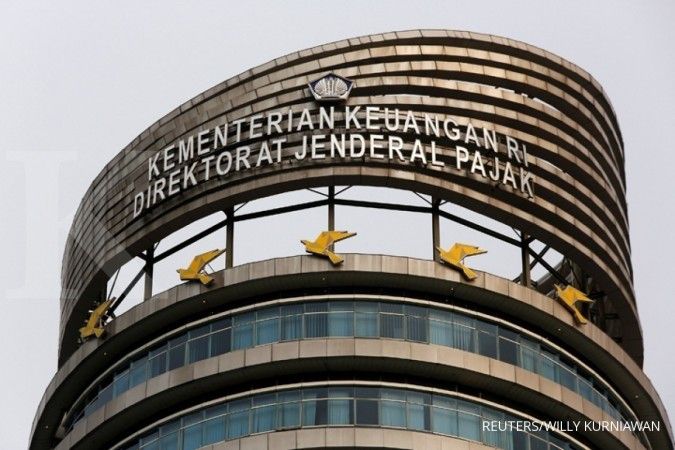 The government plans to impose a value added tax (VAT) on mining products.This plan is contained in the fifth amendment to Law (UU) Number 6 of 1983 concerning General Provisions and Tax Procedures (KUP).
If nothing goes wrong, the policy will soon be discussed this year.Because it has been stipulated in the 2021 national legislation program (Prolegnas).
Furthermore, the draft regulation has removed mining products as non-taxable goods (BKP) as referred to in Article 4A paragraph 3 point g of Law Number 42 of 2009 concerning the Third Amendment to Law Number 8 of 1983 concerning Value Added Services for Goods and Services and Sales Tax. Top Luxury Goods.
The mining products in question include, firstly, crude oil.Second, natural gas does not include natural gas such as LPG which is ready to be consumed directly by the public.
Third, geothermal.Asbestos, slate, semi-precious stone, limestone, pumice, gemstone, bentonite, dolomite, feldspar, rock salt (halite), graphite, granite/andesite, gypsum, calcite, kaolin, leucite, magnesite, mica, marble, nitrate, opsidiene, ocher, sand and gravel, quartz sand, pearlite, phosphate (phosphate), talc, fuller's earth, diatomaceous earth, clay, alum (alum), tras, yarosif, zeolite, basalt, and tract.
The five coals before being processed into coal briquettes.Sixth, iron ore, tin ore, gold ore, copper ore, nickel ore, silver ore, and bauxite ore.
However, for coal, the previous government had imposed a VAT of 10% on the current policy after Law Number 11 of 2020 concerning Job Creation was enacted at the end of last year.
In line with the proposed expansion of the tax base, the government also proposes to increase the VAT rate from 10% to 12%.
Director of Services, Counseling, and Public Relations at the Directorate General of Taxes at the Ministry of Finance, Neilmaldrin Noor, said that it is possible that other mining products will follow coal, which has already been taxed on consumers.It just takes time for discussion with the next parliament.
"Regarding tariffs, of course, I can't go ahead because there are still discussions that we have to follow.Later, how will the discussion be because it is not good if I say something that is not certain," said Neilmaldrin during a Media Briefing, Monday (14/6).
Neilmaldrin explained that currently the newly collected VAT in Indonesia has only reached 60% of the potential for economic activity.Far compared to other countries, for example, the average of countries that are members of the Organization for Economic Co-operation and Development (OECD) is already around 80%.
The reason is that there are too many VAT exemption facilities that the government has provided so far.Meanwhile, current economic activity and growth continues to recover.As a result, Neilmaldrin said his party would try to improve from the administrative side to the regulation.
With the inclusion of mining goods in goods subject to VAT, it is hoped that future tax revenues will increase.
The government targets state revenues in 2022 to reach Rp 1,823.5 trillion to Rp 1,895.9 trillion, or an increase of 4.57%-8.73% from this year's projection of Rp 1,743.65 trillion.This figure is equivalent to 10.18% to 10.44% of the 2022 gross domestic product (GDP).
Deputy Chairperson of the Indonesian Chamber of Commerce and Industry (Kadin) Shinta Widjaja Kamdani said it was feared that the policy plan would become a burden for the domestic economy.Especially if the policy is implemented in the near future like next year.
"We hope that the government will focus more on strengthening pandemic control in the community and focus on distributing the stimulus that has been budgeted for.It would be much better if consumptive stimuli were converted, said Shinta.
According to him, the handling of the pandemic has been successfully controlled by the government, and it has been proven to stimulate the economy, automatically state revenues from taxes will also grow.So that it is able to support the APBN so that it can reach a deficit again below 3% of gross domestic product (GDP) in 2023.
Source:https://nasional.kontan.co.id/news/ini-komoditas-hasil-pertambangan-yang-diusulkan-kena-ppn