Vale Indonesia (INCO) nickel production volume in the second quarter of 2021 reached 15,048 metric tons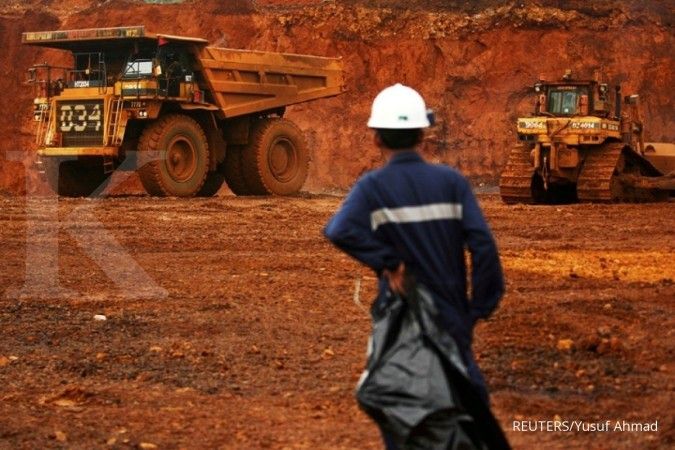 PT Vale Indonesia Tbk (INCO) reported production volume of 15,048 metric tons (MT) of nickel in matte in the second quarter of 2021.This production volume is down 1% from production in the first quarter of 2021 which reached 15,198 MT and 20% lower than the production volume in the same period last year with 18,701 MT.
Based on the company's statement on the Indonesia Stock Exchange, Monday (19/7), the management of INCO revealed that the production decline was mainly due to several planned maintenance carried out at the processing plant.
Meanwhile, production in semester I-2021 was recorded at 30,246 MT, 17% lower than production in the same period the previous year of 36,315 MT of nickel in matte.
The decline in production during the first six months was due to unplanned maintenance activities and lower nickel levels in the first quarter of 2021.
"The company maintains the production target at the level of 64,000 tons, as previously announced," wrote INCO management.
To note, two projects of INCO's nickel processing plant (smelter) are continuing.
For the Bahodopi smelter project, INCO together with two partners, namely Taiyuan Iron & Steel (Group) Co., Ltd (TISCO) and Shandong Xinhai Technology Co., Ltd (Xinhai), have signed a project cooperation framework agreement document for the Bahodopi nickel processing facility. , on Thursday (27/6).
The three will form ajoint venture(JV Co) to build eight rotary kiln-electric furnace ferronickel processing lines, with an estimated production of 73,000 metric tons of nickel per year and supporting facilities.
Vale Indonesia Finance Director Bernardus Irmanto said, in the next six months, Vale Indonesia and partners will try to complete all requirements to make a final investment decision (FID).
"The maximum construction time is 36 months and hopefully it can be faster," said Bernadus when contacted by Kontan.co.id, late last month.
Meanwhile for the Pomalaa smelter project, Bernardus said, INCO is still finalizing allkey commercial term sheetsas well as completing atechnical feasibility studyrelated to mining and High Pressure Acid Leach (HPAL).
This is a negotiation between two parties, namely PT Vale and Sumitomo Metal Mining (SMM).So very dynamic.We ourselves are targeting all (key commercial term sheetsandtechnical feasibility studies) to be completed early next year," he added.
Source:https://industri.kontan.co.id/news/volume-produksi-nikel-vale-indonesia-inco-kuartal-ii-2021-capai-15048-metrik-ton