Aneka Tambang (ANTM) Boost Integrated EV Battery Project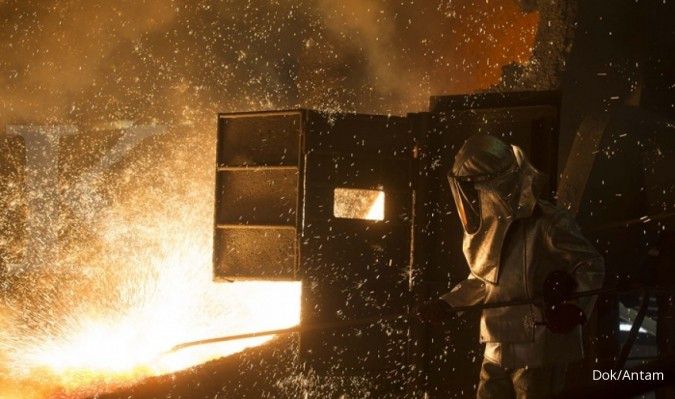 The intention of PT Aneka Tambang (Persero) Tbk to develop an ecosystem of electric vehicle (EV) battery industry or integrated electric vehicles in the country is increasingly real. Just look at Antam's plan ahead.
The state-owned mining company with the stock code ANTM, targets the signing of a definitive agreement with two of its partners in the EV battery project to be realized by the end of this year.
As is known, Antam and Indonesia Battery Corporation (IBC) have signed a Framework Agreement or preliminary agreement with Ningbo Contemporary Brunp Lygend Co., Ltd. (CBL) and LG Energy Solution.
The total investment from the two Framework Agreements, which were signed at the beginning of this year, is estimated to reach US$ 15 billion or equivalent to Rp 215 trillion. Until now, Antam and IBC together with two other partners are still in the process of joint study, which includes aspects of capacity, time and location.
"This is not final, we are still pursuing so that it can be realized this year until we sign a joint venture agreement," said Nicolas.
Antam's position will be upstream of the industry. In this joint venture, Antam narrowed 51% of the shares and the remaining 49% was owned by CBL or LG.
Source: https://insight.kontan.co.id/news/aneka-tambang-antm-genjot-proyek-baterai-ev-terintegrasi