Building a nickel smelter in South Sulawesi, Vale joined forces with Huayou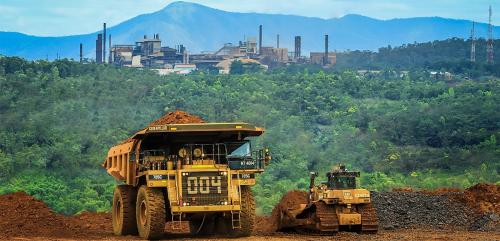 PT Vale Indonesia Tbk (INCO) has signed the Heads of Agreement (HoA) with Zhejiang Huayou Cobalt Company regarding the development of a nickel smelting facility with High Pressure Acid Leaching (HPAL) technology in Sorowako, South Sulawesi.
This collaboration between INCO and Huayou kicked off at the beginning of this year with a feasibility study, which generated a positive result. Therefore, both companies decided to proceed with the project by signing the HoA.
The HPAL facility established by INCO and Huayou will be utilised to process limonite nickel ores and turn them into Mixed Hydroxide Precipitate (MHP) products. Its production capacity is expected to reach 60 thousand tons of nickel in MHP. The end products of this plant will be used as a raw material for battery components.
"We are elated to extend our collaboration hands to Huayou Cobalt in such vital project," Deshnee Naidoo, President Commissioner of INCO, stated in the official disclosure.
On the other side, Chen Xuehua of Huayou claimed that this partnership is a perfect combination of INCO's advanced resources and Huayou's HPAL technology. "Our collaboration will also secure prospect of growth for both companies, reinforce the power and value of the industry, and provide contribution to Indonesia's economy and social development," Xuehua explained. (KR/ZH)
Source: https://www.idnfinancials.com/news/44295/building-nickel-smelter-south-sulawesi-vale-joined-forces-huayou