BUMI Confirms Coal DMO Supply Commitment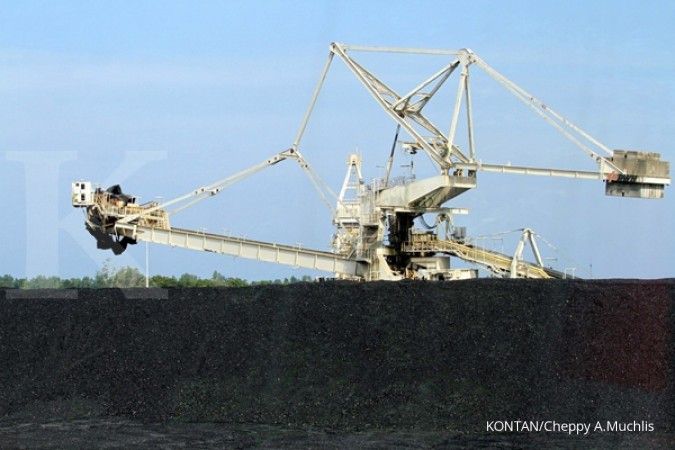 PT Bumi Resources Tbk ( BUMI ) confirmed its commitment to fulfill the domestic market obligation (DMO) for coal this year.
"DMO's commitment to maintaining domestic supply has been fulfilled in previous years and will also be achieved this year," explained BUMI Director and Corporate Secretary Dileep Srivastava to Kontan.co.id, Sunday (20/3).
Although he has not yet detailed the latest production realization and DMO, Dileep ensured that his party prioritizes domestic supply specifically for PLN before supplying it for the export market. 
Kontan noted, this year BUMI targets production to reach 85 million tons to 90 million tons. Of this amount, around 65% to 70% is estimated to be directed to the export market.
On the other hand, the Ministry of Energy and Mineral Resources through the Directorate General of Mineral and Coal (Ditjen Minerba) ensures that efforts are being made to ensure the fulfillment of DMO in the midst of price spikes. The selling price of coal for general electricity is confirmed to remain at US$ 70 per tonne according to the Minister of Energy and Mineral Resources Decree No. 139 of 2021.
"PLN buys directly from coal mining companies, not from coal transportation or sales companies," said the Directorate General of Mineral and Coal as quoted from the official website.
In addition, it is confirmed that PLN has a coal procurement contract with a supplier company for coal needs in 2022. The Ministry of Energy and Mineral Resources has also ensured that it has prepared a periodic monitoring system together with PLN.
The integration of this system is considered to be able to minimize and anticipate if there is a coal loading failure. Furthermore, it is also confirmed that PLN has changed the type of procurement contract to a long-term contract.
Just so you know, for this year's DMO is planned to reach 166 million tons. Referring to the Minerba One Data Indonesia (MODI) website, coal production has now reached 108.71 million tons or 16.40% of this year's planned production of 663 million tons.
Source: https://industri.kontan.co.id/news/bumi-menegaskan-komitmen-pasok-dmo-batubara