Bumi Resources (BUMI) Calls Domestic a Priority for Fulfilling Coal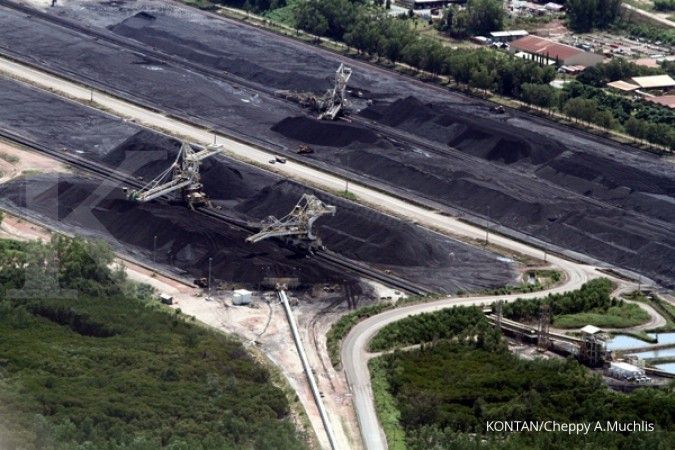 PT Bumi Resources Tbk ( BUMI ) ensures that it will prioritize the fulfillment of coal for the domestic market rather than exports.
Director of Bumi Resources Dileep Srivastava said that his party would prioritize sales to the domestic market, especially for PT Perusahaan Listrik Negara (PLN). The Indonesian market is considered to be receiving an increase in coal demand from Europe in line with the European Union's plan to ban Russia's coal exports.
Responding to this situation, Dileep did not specify whether or not there have been discussions for the European market. What is clear, the current production process is considered to still encounter a number of obstacles.
"The La Nina phenomenon, heavy rain continues to have an impact on production results," said Dileep to Kontan, Sunday (10/4). Moreover, BUMI's management also focuses more on the domestic market first.
Dileep admits that current conditions have the potential to encourage coal demand from the European market. However, due to weather conditions, the availability of spots for new requests will be difficult to fulfill.
Dileep was also reluctant to comment further on the possibility of revising the RKAB in line with the potential increase in demand. 
"Coupled with the priority we have set for domestic sales (for) our DMO fulfillment rather than exports. This has resulted in several export delays," said Dileep.
Dileep added that the fulfillment efforts for the export market are expected to be pursued as the weather improves. Meanwhile, for the first quarter of 2022, BUMI's coal production is expected to reach around 17 million tons to 18 million tons.
Source: https://industri.kontan.co.id/news/bumi-resources-bumi-menyebut-domestik-jadi-prioritas-pemenuhan-batubara