China's coal imports seen shrinking by almost half as carbon, energy policies hurt producers in Indonesia and Australia, study shows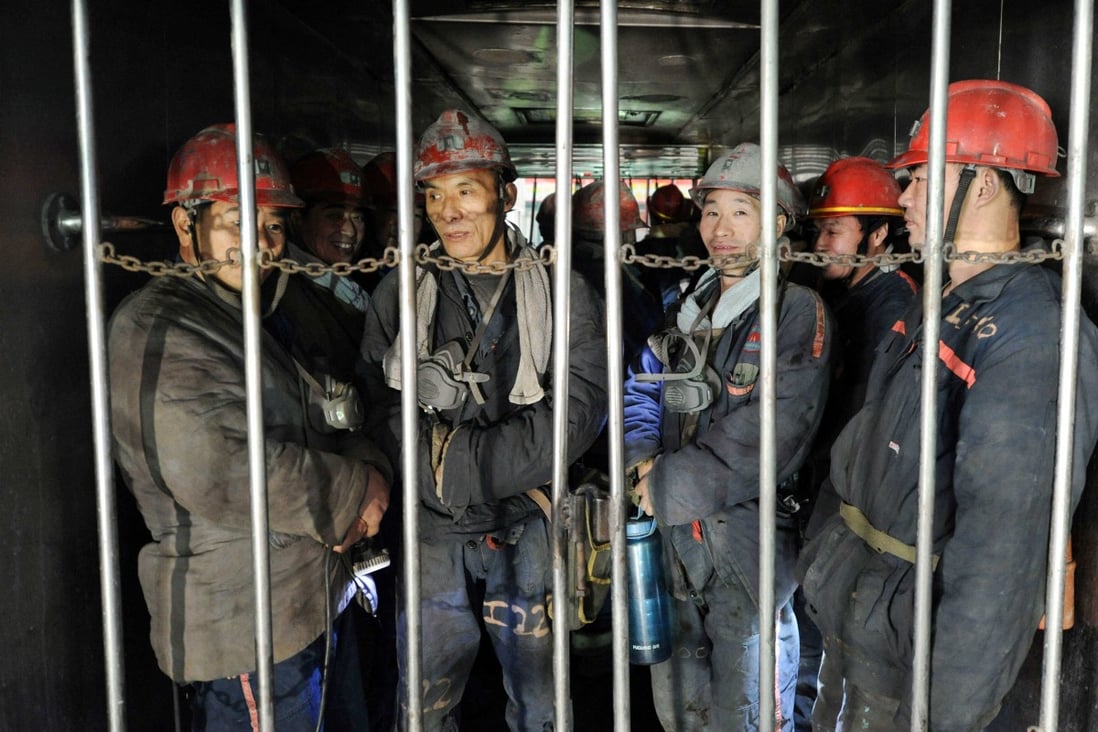 China's coal imports will shrink by as much as 49 per cent by 2025 due to its decarbonisation drive and policies to boost domestic energy security, according to a new study by the Australian National University (ANU).
These two factors are expected to trim its purchase of thermal coal, mostly from Indonesia and Australia, to between 95 and 130 megatonnes (Mt) by 2025 from 185 in 2019, researchers at ANU said in an April 20 report. Coking coal imports are expected to fall as much as 32 per cent to 23Mt over the same period, it added.
Beijing's plans "signal the end for Australia's current coal export boon," said Dr Jorrit Gosen, lead author of the report. "And this isn't going to happen far off into the future; it is imminent."
China is the world's largest carbon emitter and importer of coal for power generation and steelmaking. It announced a plan in 2019 to achieve net-zero carbon emissions by 2060 and aims to peak emissions by 2030. It will also phase out coal use from 2026.
Strengthening domestic energy supply is a top priority for China's policymakers, after power shortage in several provinces last year and turbulence in the global energy market. China last month unveiled a plan to boost coal output to 12 million tonnes per day, effectively raising its annual national capacity by 6 per cent. It is also boosting infrastructure to get more coal from domestic mines to its steel and power plants.
The ANU researchers said its modelling showed that under a "business as usual" scenario, which represents a minimal level of ambition to meet currently announced policy targets, China could trim its thermal coal imports by 29 per cent between 2019 and 2025.
Under an "accelerated decarbonisation" scenario, which represents an increasing policy ambition required to meet the 2.0 degrees Celsius targets of the Paris Agreement, those purchases from overseas markets could shrink by 49 per cent to 94 Mt.
Under both scenarios, imports of coking coal, mostly from Australia, are expected to fall by 29 per cent to about 24 Mt by 2025.
The Chinese government is planning both a massive increase in clean energy and a continued increase in coal mining and coal power generation over the next five years, focused in China's western inland provinces, according to the Helsinki-based Centre for Research on Energy and Clean Air.
"Both the added clean energy supply and coal supply will work to reduce demand for coal imports to the coast and promote the government's energy security goals," its lead analyst Lauri Myllyvirta said.
China is the largest coal importer in the world, followed by India and Japan. In 2021, it imported almost 324 million metric tonnes of thermal coal, which is over half of global coal imports, according to Bloomberg data. China imported 62 per cent of its coal needs from Indonesia and 17 per cent from Russia in 2021.
The ANU report suggests exporters in Australia and Indonesia stand to be the biggest losers. It predicts that China's demand for Australian thermal coal will fall as much as 40 per cent to 30 Mt in 2025 from 2019. Australia's coking coal exports to China are expected to fall up to one-third to 20 Mt.
"China is the biggest export market for Indonesia, the world's largest thermal coal exporter," said Simon Nicholas, energy finance analyst at the Institute for Energy Economics and Financial Analysis. "Reduced imports by China will leave Indonesia seeking to compete even more strongly with exporters like Australia and South Africa in other markets."
Source: https://www.scmp.com/business/article/3174938/chinas-demand-coal-imports-drop-sharply-due-decarbonisation-energy