Coal Mining Companies push ahead Production Targets for the Rest of the Year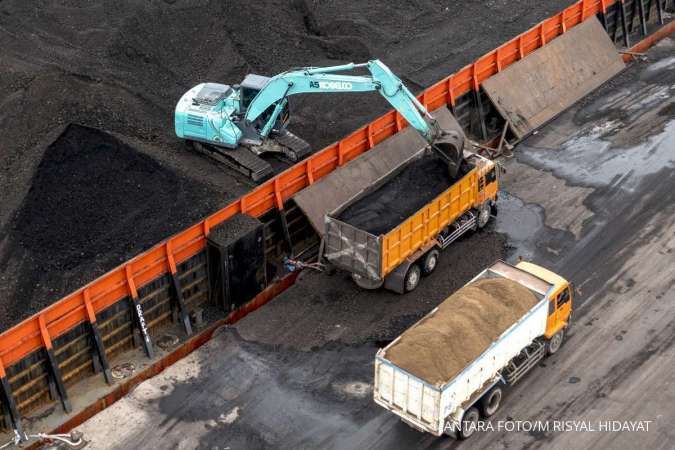 A number of coal mining issuers will boost production in the rest of this year in order to meet the production targets that have been installed.
PT Bukit Asam Tbk ( PTBA ), for example, has set a coal production figure of 36.41 million tons until the end of 2022. As of the first semester of 2022, PTBA recorded a total coal production of 15.9 million tons. This figure is indeed an increase of 20% compared to the realization of production in the first half of 2021 which amounted to 13.3 million tons.
However, the realization of PTBA's production until the first six months of 2022 was only 43.66% or still less than 50% of the installed target.
President Director of Bukit Asam Arsal Ismail said the realization of this production was in line with the internal target of 15.8 million tons. The state-owned issuer will pursue production in the second half of this. "From the production side, we are still on track," explained Arsal.
PT Bumi Resources Tbk ( BUMI ) has set a production volume in the range of 78 million tons to 83 million tons of coal in 2022. This projection is up from the realization in 2021 which was 78 million tons of coal.
"With drier weather which can increase production, performance in the second half of 2022 could be significantly higher than the first half of 2022," said BUMI Director and Corporate Secretary Dileep Srivastava, Thursday (1/9).
Meanwhile, BUMI's coal production volume in the first half of 2022 was 34.5 million tons, down 14% from the previous 40.1 million tons. In line with that, BUMI's sales volume also fell 16 percent to 33.8 million tons from the previous 40.2 million tons
Dileep said that BUMI's operational performance was hampered by rainfall conditions due to La Nina. "More coal is exposed but less is mined because of the rain. In drier weather, (production) can increase," said Dileep.
PT Adaro Energy Indonesia Tbk ( ADRO ) is also still maintaining its production target in the range of 58 million tons to 60 million tons of coal for 2022.
This target is set with the forecast that coal extraction operations will increase in the second half of 2022, in line with the projected improvement in weather and increased availability of heavy equipment. To overcome the obstacles in obtaining heavy equipment, one of the subsidiaries, namely PT Saptaindra Sejati (SIS), has appointed a new contractor with equipment capacity to help achieve the production target of PT Adaro Indonesia.
"Management estimates that the company will be able to achieve its coal production target by 2022. However, due to bad weather and industry challenges in sourcing heavy equipment, the full year 2022 strip ratio may be lower than the target," said Bret Ginesky, Head of Investor Relations at Adaro Energy.
As an illustration, ADRO produced 28.01 million tons of coal in the first half of 2022. This number increased 6% from production volume in the same period in 2021, which was 26.49 million tons. In the second quarter alone, ADRO's coal production rose 17 percent to 15.9 million tons from 13.64 million tons in the first quarter of 2021.
Source: https://investasi.kontan.co.id/news/emiten-tambang-batubara-memacu-target-produksi-di-sisa-tahun-ini