Coal Royalty hike, How Coal companies Respond?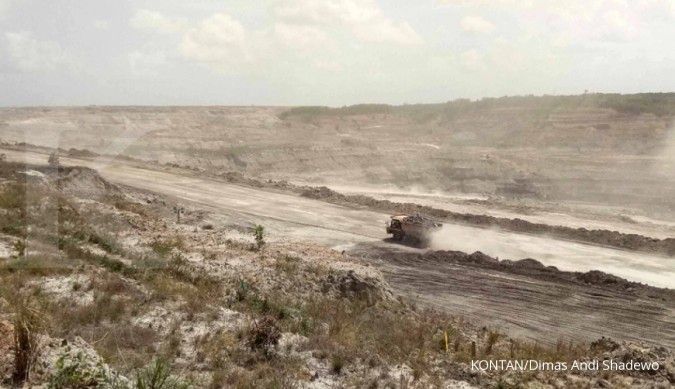 The government issued a new regulation to increase coal royalty rates for companies holding coal mining business permits (IUP). A number of coal mining issuers also support the new royalty rules.
The new provisions for coal royalties are contained in Government Regulation (PP) Number 26 of 2022 concerning Types and Tariffs of Non-Tax State Revenues that apply to the Ministry of Energy and Mineral Resources.
The royalty rate set by the government in the new regulation is recorded to be higher than the previous regulation. In the previous regulation, the maximum royalty rate was 7%, while in the new regulation it rose to 13.5%.
In PP 26/2022, the government stipulates a royalty rate of calorie less than 4,200 Kcal/kg for a reference coal price (HBA) of less than US$ 70, which is set at 5% of the price, while for HBA of more than US$ 90, the royalty is set at 8%. of the price.
As for the royalty rate for coal with calories of more than 4,200-5,200 Kcal/kg with an HBA of less than US$ 70, the government sets a royalty at 7% of the price. For HBA or more than US$ 90, the fee is 10.5% of the price.
Furthermore, for a calorie level of more than 5,200 Kcal/kg with an HBA or less than US$ 70 the royalty is set at 9.5% of the price, and for coal at a calorie level with an HBA of more than US$ 90, the royalty charged is 13, 5% of the price.
Coal issuer PT ABM Investama Tbk (ABMM) also supports this decision. However, according to ABM Investama Director Adrian Erlangga, the increase in royalty rates is very high.
"However, we support the government's decision which should have considered all aspects," he told Kontan.co.id, Monday (22/8).
This year, ABMM plans to produce coal with 4,200 Kcal/kg calories as much as 3.4 million tons or 26% of ABM's total production plan.
For information, ABMM through a number of subsidiaries has IUPs in 3 mining locations. A total of 2 IUP locations are in South Kalimantan, while the remaining 1 location is in Aceh.
Until June 2022, ABMM has sold 6.2 million tons of coal or is observed to be down 11% compared to the same period in 2021. "This is due to export restrictions in January 2022," he added.
Separately, Director of PT Bumi Resources Tbk (BUMI) Dileep Srivastava added, with this provision, there are at least 3 IUPK BUMI that will be subject to this new tariff, including PT Arutmin Indonesia, PT Kaltim Prima Coal (KPC), and PT Kendilo Coal. Indonesia.
According to Kontan's records, through KPC, BUMI produces coal with a calorie level of 4,700 Kcal/kg to 6,700 Kcal/kg, while for PT Arutmin Indonesia it is 4,200 Kcal/kg to 6,300 Kcal/kg.
Source: https://industri.kontan.co.id/news/tarif-royalti-batubara-naik-bagaimana-tanggapan-emiten-batubara