Government Revokes 1,118 Mining Business Permits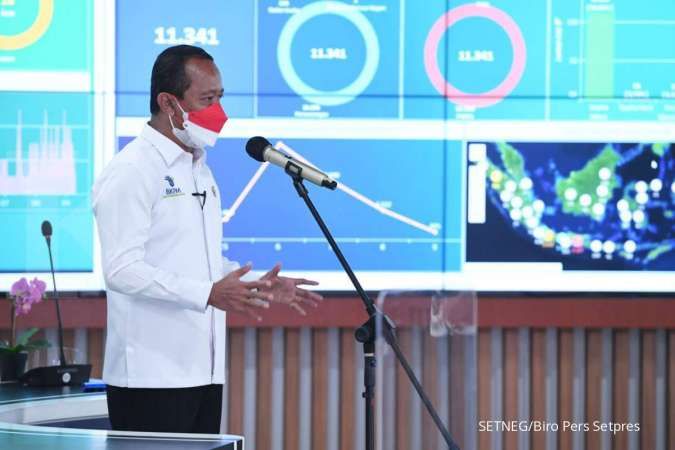 The Implementation Team of the Investment Acceleration Task Force (Satgas) has revoked 1,118 mining business permits (IUP) as of April 24, 2022.
The head of the Task Force as well as the Minister of Investment/Head of the Investment Coordinating Board (BKPM) Bahlil Lahadalia said that of the 1,118 IUPs revoked, the area reached 2,707,443 hectares (ha).
The 1,118 IUPs consist of 102 IUPs of nickel with an area of ​​161,254 ha, 271 IUPs with an area of ​​914,136 ha of coal, 14 IUPs of copper or equivalent to 51,563 ha.
Then, for bauxite as much as 50 IUP or equivalent to 311,294 ha, tin as much as 237 IUP or an area of ​​374,031 ha, gold as much as 59 IUP or an area of ​​529,869 ha, and also other minerals as much as 385 IUP or covering an area of ​​365,296 ha.
"What is the reason behind this being revoked? So there are a number of four criteria that become our reference. This is also based on the data and the indications that this IUP was given to the entrepreneur but was not used properly," said Bahlil at a press conference, Monday (25/4).
The criteria are, first , the IUP is pawned at the bank, or the IUP is taken and then traded, or the IUP is taken and only kept in the financial market without implementing it in the field. Or the IUP is only kept and only a few years later managed.
According to Bahlil, it was these behaviors that ultimately motivated the government to revoke the IUP. Because, the government hopes, the granting of these permits is to spur the process of accelerating economic growth, increasing downstreaming, and at the same time creating added value in new economic areas throughout Indonesia.
Second , the IUP is owned by an entrepreneur, but the entrepreneur does not apply for a Borrow-to-Use Forest Area Permit (IPPKH). Then, the IUP is there, the IPPKH is there, but it doesn't take care of the Budget and Cost Work Plan (RKAB).
"So it just settles for decades. This is because there are certain intentions. Do you want to sell it or what do you do with it?" Bahlil said.
Third , IUP, IPPKH, and RKAB exist, but their efforts have not been carried out. This is usually because the entrepreneur lacks finances.
Meanwhile, Bahlil said, this IUP was given to entrepreneurs who could immediately execute their business. However, if there is a lack of capital, you must immediately find investors, but not for too long.
Because if it takes too long, it will hinder other entrepreneurs who clearly have the capital to do business.
"We, the government, the Task Force do not want to take actions that have an impact on indications of tyranny to entrepreneurs. So those who are revoked are really those who meet the requirements to be revoked. But if it's already good, we can't do it arbitrarily," said Bahlil.
Source: https://industri.kontan.co.id/news/pemerintah-cabut-1118-izin-usaha-pertambangan-ini-pangkal-masalahnya