Hitachi Energy Presents the First Digital Substation in East Java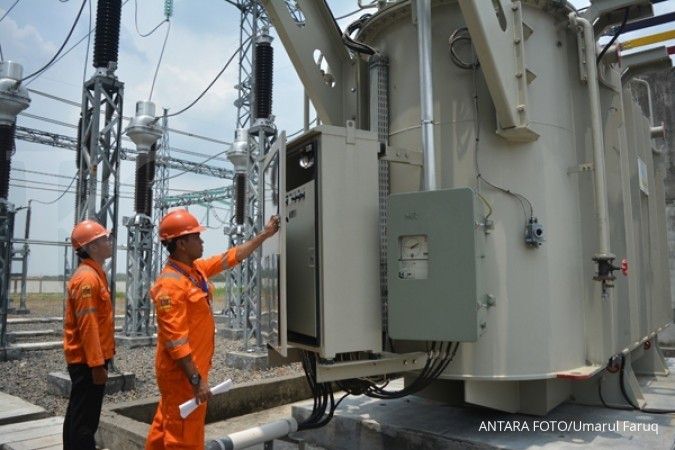 Hitachi Energy presents a 150 kilovolt digital substation to support Indonesian electricity company PT Perusahaan Listrik Negara (PLN) through the East Java and Bali Development Main Unit (UIP JBTB).
The 150kV Sidoarjo Industrial Estate Substation supplies the 298-hectare Sidoarjo Industrial Estate (KIS), which includes large manufacturing companies, to the PLN grid."As a partner of PT PLN, we will continue to support the development of Indonesia's energy infrastructure as well as its digital transformation," said Massimo Danieli, Managing Director of Grid Automation, Hitachi Energy in a press release, Saturday (15/1).
Increasing the reliability of digital substations will help drive further economic growth and investment in East Java Province, which accounts for nearly 15% of the national gross domestic product, the second highest contributor after the capital, Jakarta.
In 2021, industrial activities will also encourage regional economic growth in East Java with a contribution of 31%, compared to other economic sectors.This area has become part of the government's efforts to provide and accommodate comprehensive cross-industry infrastructure, as well as the development of small and medium-sized industrial zones.
This digital substation will also support Indonesia's transition to a low-carbon future by properly integrating renewable energy and also contributing to the decarbonization of the region's electricity grid.
"This project is a vivid example of how a digitalization system plays a key role in shaping the electric power system and underscores our commitment to supporting a sustainable energy future in Indonesia," added Danieli.
General Manager of the East Java and Bali Development Parent Unit, Djarot Hutabri EBS said that with this digital substation, operators can retrieve real data about electricity flowing in the network so they can anticipate and make decisions faster.According to him, this is important for the resilience and stability of the electricity network, especially to support a very strategic industrial area in East Java.
"In addition, this Digital Substation also makes it possible to increase reliability, as well as integrate new, cleaner forms of energy and provide energy services in a smarter and safer way," he added.
Source: https://industri.kontan.co.id/news/hitachi-energy-menghadirkan-gardu-digital-pertama-di-jawa-timur