Indonesia's Coal Exports to Europe Potentially Increase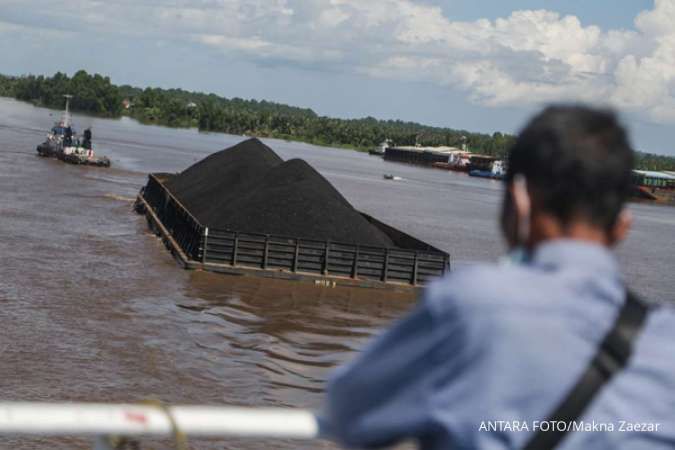 The value and volume of Indonesian coal exports to Europe still has the potential to increase in the rest of this year.
Executive Director of the Indonesian Coal Mining Association (APBI) Hendra Sinadia revealed that there is still potential to increase the value and volume of exports.
Previously, a number of European countries were reported to be exploring the fulfillment of coal from Indonesia.
"Yes, there is potential for an increase and (we) heard that there have been shipments to Poland and Germany," said Hendra to Kontan, Monday (18/7).
However, Hendra has not been able to confirm the amount of volume that has been shipped to Europe.
Referring to data from the Central Statistics Agency (BPS), the value of Indonesia's coal exports to the European Union reached its peak in the second quarter of 2022.
The export value for the second quarter of 2022 was recorded at US$ 191.2 million. This number increased significantly from the achievement in the first quarter of 2022 which amounted to 78.4 million.
Meanwhile, a number of destination countries include Italy with a value of US$ 111.70 million, the Netherlands worth US$ 79.20 million and Switzerland worth US$ 15.50 million.  
Hendra said that the increase in export value was supported by an increase in volume demand and coal prices.
"In 2019-2021 our exports to Europe are very small, maybe less than 2 million tons," explained Hendra.
Citing Minerba One Data Indonesia (MODI) ESDM, production so far has reached 294.37 million tons or 44.40 percent of this year's target of 663 million tons.
Meanwhile, the realization of exports reached 106.25 million tons, the realization of Domestic Market Obligations (DMO) was 54.03 million tons and the realization of domestic sales was 79.58 million tons.
Source: https://industri.kontan.co.id/news/ekspor-batubara-indonesia-ke-eropa-berpotensi-mengalami-peningkatan