Ministry of Energy and Mineral Resources plans to increase the DMO of Coal to 30%, Coal Companies responded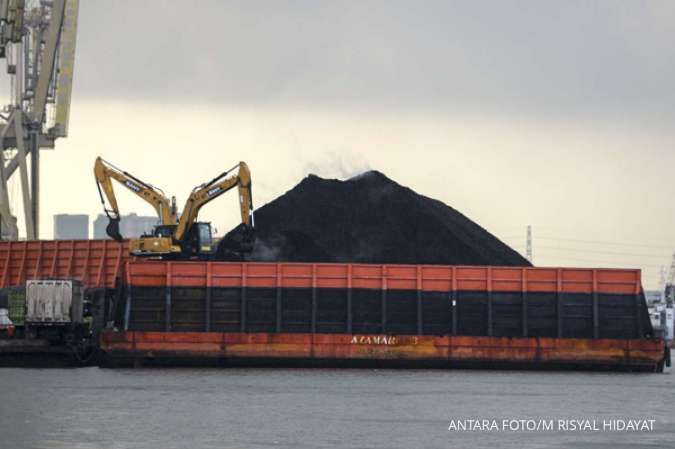 The Ministry of Energy and Mineral Resources (ESDM) is currently planning a number of policy changes for coal Domestic Market Obligations (DMO).
The Ministry of Energy and Mineral Resources plans to adjust the amount of DMO from 25% to 30%. In addition, the government has also confirmed that it will continue the price of US$ 90 per ton for the fertilizer and cement industry.
Director and Corporate Secretary of PT Bumi Resources Tbk (BUMI) Dileep Srivastava still did not want to give many comments. Nevertheless, Dileep ensured that BUMI's priority was to fulfill the supply for the State Electricity Company and domestic before supplying for the export market.
Dileep continued, coal production for the beginning of the year was indeed affected by weather factors. "Production from January to February 2022 is affected by the La Nina phenomenon where unusually high rainfall occurs," said Dileep recently.
However, Dileep emphasized BUMI's commitment to fulfill domestic sales including for PLN to ensure national electricity supply.
Meanwhile, Head of Corporate Communication of PT Adaro Energy Tbk ( ADRO ) Febriati Nadira revealed, Adaro always applies the principles of good corporate governance. For this reason, his party always complies with the DMO regulations.
"Fulfilling domestic demand and supply of coal is Adaro's priority. Adaro will continue to maximize efforts to focus on operational excellence in its core business, improve efficiency and execute strategies for business continuity," said the woman who is often called Ira to Kontan, recently. 
Just so you know, the realization of DMO in the first two months of this year reached 25.88 million tons. This year, the Ministry of Energy and Mineral Resources has launched a coal production plan of 663 million tons. From the production plan, the government set a coal DMO plan of 166 million tons. A total of 130 million tons of which are for the electricity sector.
Source: https://industri.kontan.co.id/news/kementerian-esdm-berencana-kerek-dmo-batubara-jadi-30-ini-respons-pelaku-usaha