Nickel Prices Continue To Rise, But Nickel Mining Companies Are Obstructed RKAB Approval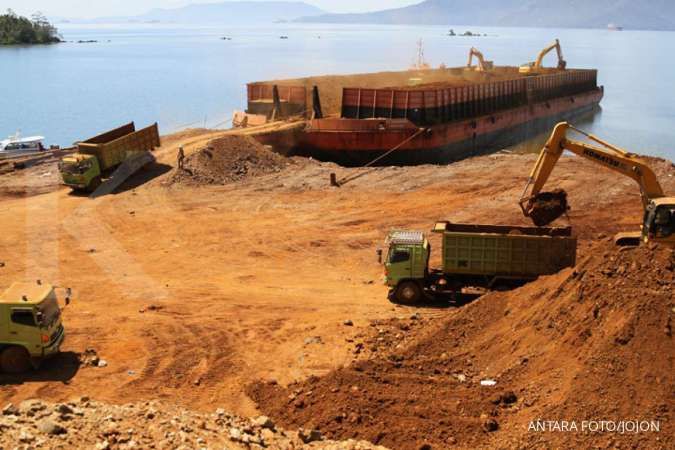 In the midst of rising world nickel prices, business actors in the upstream nickel industry are actually experiencing problems with delays in the approval of the Annual Work Plan and Budget (RKAB).
Secretary General of the Indonesian Nickel Miners Association (APNI), Meidy Katrin Lengkey, revealed that of about 300 nickel mining companies, only 5 to 6 companies have received RKAB approval.In fact, the RKAB should have started running since October 2021 or 3 months before the end of the year.
"Sales and mine production must be based on the RKAB issued by the Ministry of Energy and Mineral Resources through the Director General of Mineral and Coal. Currently, only a few companies have received RKAB approval, so how do we increase production capacity in the midst of rising nickel prices while there is no RKAB," he explained to Kontan.co. en, Friday (14/1).
Meidy said that if many nickel mining companies were unable to continue their production and sales due to constraints on the approval of the RKAB, the impact could be the lack of raw materials in thesmelters.
When asked about the factors that made the RKAB not approved, Meidy said the ESDM said it was evaluating the RKAB because currently there are many obstacles due to reportingfeasibilitystudies, Amdal, and reserve reports.However, when confirmed by Kontan.co.id, the ESDM has not yet provided an answer.
Executive Directorof the Indonesian Mining Association (IMA), Djoko Widajanto, said that the delay in the approval of the RKAB was partly because there were many queues for the RKAB that should have been E-RKAB, but there were obstacles so that it was done manually.
"However, there is currently no new news regarding the number of companies that have received RKAB approval. But Minerba is reportedly speeding up," he explained to Kontan.co.id, Monday (17/1).
Although there are only 5-6 mining companies that have just pocketed the RKAB, so far Djoko said the supply of nickel forsmeltersdoes not appear to be a problem because generally smelters have their own mines or have long-term contracts."Because there are thousands of nickel miners, the supply chain is running well," he said.
Source: https://industri.kontan.co.id/news/harga-nikel-terus-naik-tapi-perusahaan-tambang-nikel-terhambat-persetujuan-rkab