Optimistic, Ancora Indonesia (OKAS) Aims for Sales of US$ 125 Million in 2022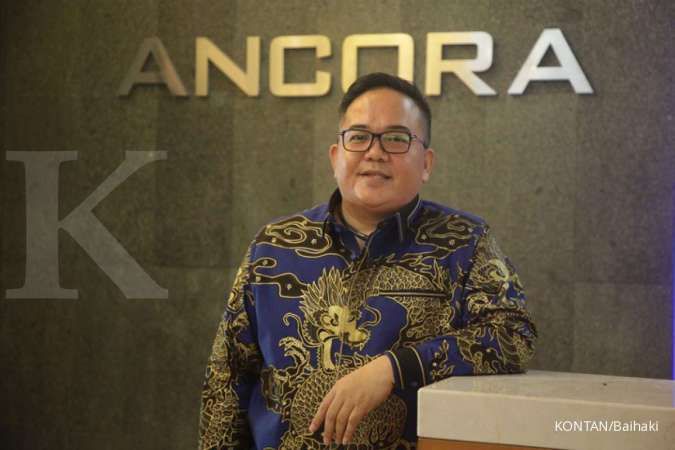 PT Ancora Indonesia Resources Tbk (OKAS) sees a number of bright business prospects in 2022, one of which is the sale of the blasting service segment to the coal industry.Therefore, his party dares to project sales this year to be higher than 2021.
The President Director of Ancora Indonesia Resources, Rolaw P Samosir, explained that the business segment that contributed the highest to OKAS was the explosives services segment run by a subsidiary of PT Multi Nitrotama Kimia (MNK).Until September 2021, MNK's sales contribution to OKAS reached around 86%.
Rolaw said, as is known, in 2021 the price of coal will increase significantly, this is a potential increase in work at Multi Nitrotama Kimia."The target at MNK, we are still looking specifically at the coal industry," he told Kontan.co.id, Tuesday (4/1).
However, it is important to remember that the selling price of MNK's products to customers is not directly related to the increase in the selling price of coal.This is because the selling price of MNK products is more influenced by the rise and fall of ammonia prices where a large margin is contributed by nitric acid products.
Then in relation to coal prices, OKAS hopes that with the more enthusiastic coal industry in 2022, it is hoped that the demand for MNK products will be more smooth.
Throughout 2022, Rolaw targets ammonium nitrate sales volume of 118,000 MT or an increase of 7,000 MT from the target until the end of 2021 which is 111,000 MT.
Meanwhile, sales of detonators until 2021 are projected at 3.3 million pcs.As for the projection throughout 2022, it will increase to 3.4 million to 3.5 million pcs.
To support this target, Rolaw explained that his party will increase blasting sales so that it requires capital expenditure (capex) at MNK.As an illustration, until the end of 2021, it is estimated that MNK's capital expenditure will reach US$ 930,000, while in 2022 it is estimated that it will be around US$ 2 million.
In another segment of its subsidiary engaged in oil and gas drilling services, namely PT Bormindo Nusantara, Rolaw sees that there will be an increase in rig utilization throughout 2022.
"We are still participating in a tender with Pertamina, as we know that in August 2021 the management of oil in the Rokan block has shifted from Chevron Pacific Indonesia to Pertamina. Pertamina is currently active in carrying out drilling, the results of which were seen last year on the Bormindo rig. which operates only 4 rigs, while until the end of 2021 approximately 7 to 8 rigs are operating," he explained.
In fact, the operational base and the area where the Bormindo rig is located are all in Duri because initially it was to capture a fairly large target market at Chevron.But now Pertamina has replaced Chevron and is actively drilling so that in terms of service and location it will be more profitable for Bormindo compared to competitors.
As for Pertamina's increasing intensity in drilling in Rokan, Rolaw projects that by 2022 the rig utilization will increase, reaching 9 to 10 rigs.
Then, to support the increase in rig utilization, Rolaw said, the capital expenditure at Bormindo will also be increased.As an illustration, until the end of 2021 the capex at Bormindo is worth US$ 1.1 million more
for maintenance use of rigs because each rig to be operated requires spare parts and other funds.Meanwhile, in 2022, it targets an increase in capital expenditure to US$ 3 million in Bormindo.
Along with the increase in product sales volume in the explosives service segment and rig utilization in 2022, Rolaw projects this year's sales performance target to increase significantly to US$ 125 million, of which 2022 EBITDA is expected to reach US$ 20 million.
When compared with the projected sales in 2021 which will reach US$ 109 million to US$ 110 million, OKAS management projects that there will be an increase in revenue in 2022 of around 13% yoy.
Source: https://industri.kontan.co.id/news/optimistis-ancora-indonesia-okas-bidik-penjualan-us-125-juta-pada-2022?page=2