Petrosea Divestment (PTRO), Indika Energy (INDY) Will Hold EGMS Next Month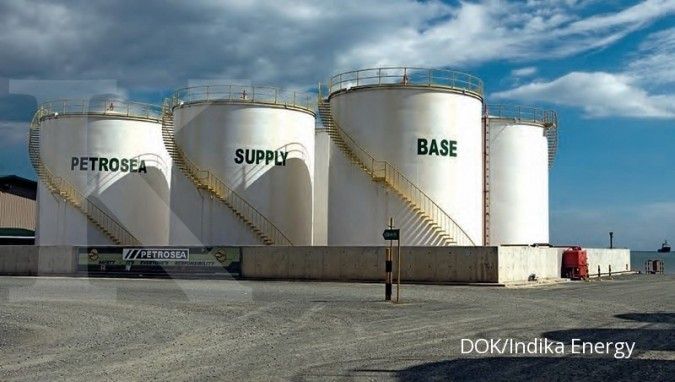 The plan to divest the shares of PT Petrosea Tbk ( PTRO ) by PT Indika Energy Tbk ( INDY ) continues. To launch this divestment action, INDY will hold an Extraordinary General Meeting of Shareholders (GMS) on Friday, May 20, 2022.
Based on the respective financial statements, PTRO's consolidated net income compared to INDY's consolidated net income is more than 50%. So this plan is a material transaction that must obtain GMS approval as referred to in POJK 17/2020.
Previously, INDY as the seller and PT Caraka Reksa Optima as the buyer had signed a conditional share sale and purchase agreement in connection with the plan to sell all of INDY's shares in PTRO on February 18, 2022 with an effective date on February 25, 2022.
Based on the agreement, INDY intends to sell all 704.01 million shares representing 69.80% share ownership in PTRO. The agreed valuation for all issued and paid-up shares of Petrosea is equivalent to the Rupiah amount of US$ 210 million.
Thus, according to the terms of the share purchase agreement, the purchase price to be paid to INDY is 69.80% of the valuation, which is the equivalent value in rupiah currency of US$ 146.58 million.
As of the date the information disclosure was published, namely Wednesday (13/4), INDY and Caraka Reksa Optima are in the process of fulfilling the preliminary requirements with the target of implementing the transaction plan which falls no later than May 31, 2022 or another date agreed by both parties.
After the planned transaction is completed, Petrosea is no longer a subsidiary of Indika Energy, so its financial statements are no longer consolidated in Indika Energy's financial statements," Indika Energy's management wrote in an information disclosure on the Indonesia Stock Exchange website yesterday.
Management said that this divestment was carried out in line with INDY's strategic steps to reduce exposure in the coal business. Thus, INDY needs to diversify its business to ensure that it focuses on implementing sustainable business activities, namely on the green and mineral business.
This is done not only to achieve the target of net zero emissions by 2050, but also to take advantage of the huge market and growth potential of these sectors, which is also in line with government programs.
In addition, with the divestment plan, there is no longer any need for capital investment to replace Petrosea's aging heavy equipment fleet in the future.
The divestment will also increase liquidity from the sale of shares sold in the amount of US$ 146.58 million to support diversified new investments and liability management.
INDY's ability to add new debt can also be allocated for new investments that have sustainability aspects that can answer the sustainability business needs of stakeholders. This can open up better access to funding in the capital market and international banking
Source: https://investasi.kontan.co.id/news/divestasi-petrosea-ptro-indika-energy-indy-bakal-gelar-rupslb-bulan-depan