PSSI recorded 160% profit surge in H1 2022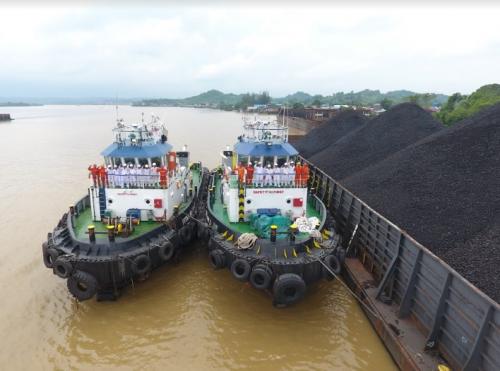 The profit of PT Pelita Samudera Shipping Tbk (PSSI) skyrocketed 160% in the first half of 2022 compared to the number in the same period in 2021. Said achievement coincided with the improved rate of fleet utilisation, which led to an increase in revenue.
Iriawan Ibarat, President Director of Pelita Samudera Shipping, mentioned that the utilisation rate of vessels shifted 85% to 95% higher in the first half of 2022. "The net profit surged to USD 18.8 billion from USD 7.2 million, supported by the result of all assets of the company," he added in the press release quoted Monday (1/8).
PSSI's revenue reportedly hit USD 56.2 million, 23% higher than the gain in the same period last year. The contributor of said record came from the bulk carrier and floating loading facility (FLF) segment with a total cargo volume of 13.8 million metric tons.
The cost of revenue amounted to USD 34.7 million. Then, its gross profit shifted 64% higher to USD 21.5 million compared to the number reported in the same period last year. The gross profit margin improved from 28.72% to 38.20%. "The company's stronger profitability is reflected through the increased EBITDA from USD 16.5 million to USD 26.1 million," Ibarat further revealed.
Source: https://www.idnfinancials.com/news/43852/pssi-recorded-profit-surge-h