Rainfall Is One of the Factors Affecting ITMG's Coal Production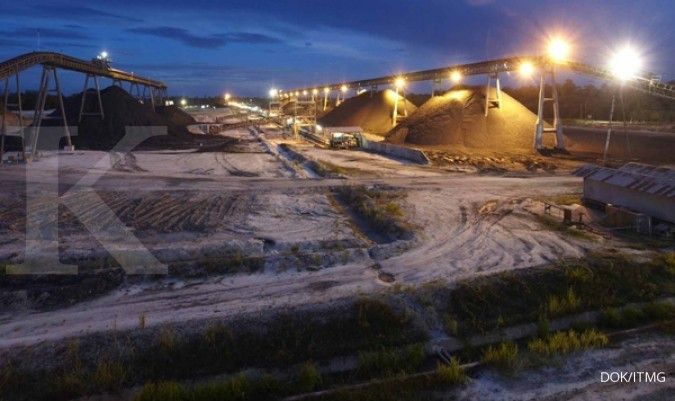 PT Indo Tambangraya Megah Tbk ( ITMG ) targets coal production to reach 18.8 million tons by 2022. ITMG Director of Corporate Communications & Investor Relations Yulius Gozali revealed that the coal production volume for this year is targeted to be in the range of 17.5 million tons to 18.8 million tons. Meanwhile, this target increased slightly from the realization in 2021 which amounted to 18.2 million tons.
Yulius said that a number of strategies were prepared by the company in order to pursue production targets for this year. These targets include production optimization to cost management.
"We will maximize production by continuously improving cost management, increasing mining infrastructure capacity, monitoring and evaluating the performance of mining contractors, and managing mining operations effectively and efficiently," said Yulius to Kontan, Monday (25/7).
Yulius added, in an effort to achieve this production target, one of the influencing factors is rainfall. According to him, currently the rainfall in each mine is quite varied.
"Some mines have quite favorable weather, while in other mines there is higher rainfall than expected," explained Yulius.
Apart from rainfall, a number of other challenges in the production process include high fuel prices and contractor performance which also affect production.
Nevertheless, Yulius ensured that his party will continue to meet the production targets that have been announced. On the other hand, the positive trend in coal prices in the first semester of 2022 is recognized as having a positive effect on ITMG's financial performance. He confirmed that in the future the company will continue to take advantage of this price momentum.
Kontan noted, until the first quarter of 2022, ITMG posted net sales of US$ 640 million, up 125% from the first quarter of 2021 worth US$ 284 million.
In the first three months of 2022, ITMG obtained an average selling price or average selling price (ASP) of coal of US$ 150 per ton. This ASP is 121% higher than the same period last year.
Meanwhile, ITMG's net profit increased 407%, from US$ 42 million in the first quarter of 2021 to US$ 213 million in the same period this year. Throughout the first quarter of 2022, ITMG has produced 3.8 million tons of coal. Meanwhile, the realization of sales reached 4.3 million tons.
Yulius continued, the capital expenditure allocation for this year reached US$ 68.8 million.
The capital expenditure allocation is planned to be used for infrastructure development at the Bharinto Ekatama (BEK) mine, replacement of heavy equipment for the company's mining contractor business (TRUST) to investment in renewable businesses.  
Source: https://industri.kontan.co.id/news/curah-hujan-menjadi-salah-satu-faktor-yang-mempengaruhi-produksi-batubara-itmg