Ready to supply coal to PLN, PT AGM's offer to TCT is higher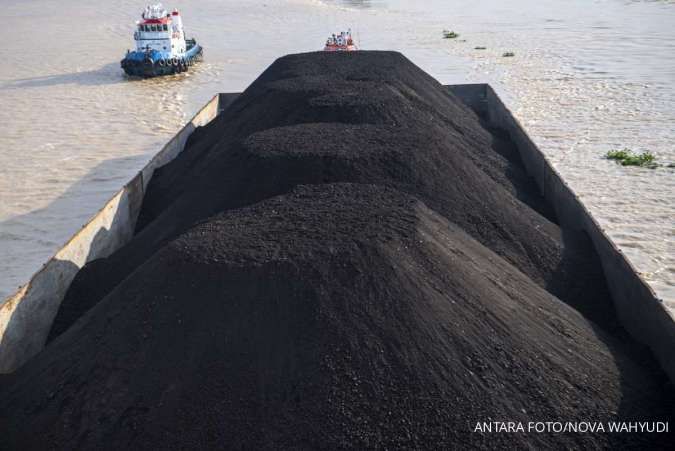 In an effort to meet the supply of coal to the PLTU owned by PLN, PT Antang Gunung Meratus (AGM) has prepared as much as 500 thousand Metric Tons (MT) of coal in the Ida Manggala mining area, Tapin Regency, South Kalimantan.
In addition to the logistics route and its own port, PT AGM has also offered to ship its coal through the port of PT Tapin Coal Terminal (TCT).
PT AGM's offer was revealed in PT AGM's letter to the Director General of Mineral and Coal of the Ministry of Energy and Mineral Resources (KESDM) dated January 11, 2022.
In his letter, PT AGM offered to ship coal through the port of PT TCT as much as 150 thousand/MT.The contract price for coal delivery through PT TCT refers to the current price of IDR 60,000/MT.
With PT AGM's offer, PT TCT has the potential to earn around Rp 9 billion per month.This amount is higher than PT TCT's request, which wants shipments via its port of 500 thousand MT per month at a price of Rp 16,000 per MT.With the offer, PT TCT only pocketed Rp 8 billion per month.
PT TCT's offer to PT AGM was revealed in PT TCT's letter no. 003/LGL-FKS-TCT/ST/I/2022 to the Director General of Mineral and Coal, MEMR dated 7 January.
Regarding the letter to the Ministry of Energy and Mineral Resources responding to PT TCT's letter, Bueno Journalis, Legal Representative of the PT AGM Dept. said that apart from the PT TCT port, PT AGM's coal will also be loaded through the company's own port.
This is done considering that thousands of hauling drivers, barge workers and business actors rely heavily on AGM's logistics routes and ports.
"According to the land exchange agreement between AGM and TCT (formerly PT Anugerah Tapin Persada/ATP) which was signed in 2010, there are no fees to be incurred by AGM when the company passes through the land object of the agreement. Currently the object of land exchange is closed by the police line and the PT TCT portal," explained Bueno in his statement in Jakarta, Monday (17/1).
According to Bueno, the offer given by PT AGM is the best solution for all parties. First, if PT TCT accepts PT AGM's offer, the process of sending coal to PLN can start immediately. Second, by accepting PT AGM's offer, PT TCT does not need to give a special price and get a bigger income. Third, hauling contractors can work again, so that social and community impacts are not prolonged. Fourth, with PT AGM's proposal, small barge contractors working for PT AGM can operate, so that the social and community impacts do not become bigger.If all these scenarios are executed, all the interests of all parties can be accommodated.
"The delivery of coal through PT TCT as proposed by us can only be done after the portal and police line are opened. PT AGM will pass as usual according to the land use cooperation agreement signed in 2010 and has been going well until the police line and logistical blockade at KM 101 But on November 28, 2021," said Bueno.
Source: https://industri.kontan.co.id/news/siap-pasok-batubara-ke-pln-tawaran-pt-agm-ke-tct-lebih-tinggi