Seeking funds for developing EV, TOBA to initate a rights issue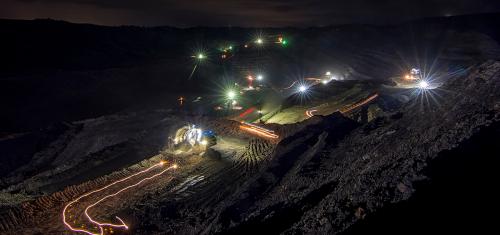 PT TBS Energi Utama Tbk (TOBA) is looking for additional capital via a rights issue of 850,491,185 shares to implement the company's vision in expanding business to the new and renewable energy (NRE) and electric vehicle (EV) industry.
Pingkan Ratna Melati, Corporate Secretary of TBS Energi Utama, revealed that the shares to be issued will be taken out of its portfolio, worth IDR 50 each. The plan will be carried out no later than 12 months after gaining approval from the Extraordinary General Shareholders Meeting on June 22, 2022.
This corporate action actually has two schemes according to another shareholders meeting back on June 17, 2021. If the rights issue occurs prior to the management and employee stock option program (MESOP), TOBA's issued and paid-up capital will be raised 10.6% from the current position. However, if the rights issue takes place after the MESOP, its issued and paid-up capital will be taken 12.6% higher than its current position.
Currently, TOBA's shares reportedly reach 8,049,064,000 units. PT Bara Makmur Abadi claims 5.55% of them, followed by Bintang Bara BV of 10%, PT Toba Sejahtra of 10%, Highland Strategic of 61.91%, and the public of 12.54%. (LK/ZH)
Source: https://www.idnfinancials.com/news/42947/seeking-funds-developing-ev-toba-initate-rights-issue