Smelter Project Construction Process Begins, This Is What Amman Minerals Management Is Doing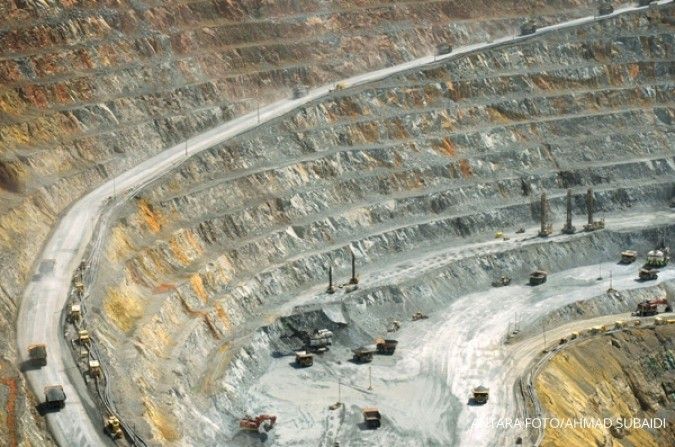 In order to start the construction process of the smelter project , the President Director of PT Amman Mineral Industri (PT AMIN) held a meeting with the Governor of West Nusa Tenggara (NTB) and the Regent of West Sumbawa Regency (KSB). The meeting, which was held separately, discussed the stages of construction and labor requirements. 
The construction of the smelter project with an input capacity of 900,000 tons of copper concentrate was carried out by PT Pembangunan Industri Logam (PT PIL Indonesia), which signed a contract with PT AMIN in December 2021. 
President Director of PT AMIN, Rachmat Makkasau, explained that the focus for the first six months was the construction of accommodation facilities for employees and project support facilities. 
"For this initial stage of development, around 100 workers are needed. Next, the need for manpower for the construction phase will vary along with the development of the project, where the absorption of employees is estimated to be around 2,700 people in the construction process," he explained in an official statement, Thursday (20/1). 
Rachmat said, this figure will of course vary according to project developments and will decrease towards the end of construction which is targeted to be completed by the end of 2023. 
The Governor of NTB Province, Zulkieflimansyah appreciated the development of the smelter project that had been submitted. 
"This is very good news for all of us, especially the people of West Nusa Tenggara. This project will open up new job opportunities by prioritizing local workers in the West Nusa Tenggara region," said Zulkieflimansyah.
Meanwhile, the Regent of West Sumbawa Regency, Musyafirin, ensured that the West Sumbawa Regency Government would work closely with PT Pembangunan Logam Indonesia and AMMAN to ensure the recruitment process runs smoothly.
"We will ensure the availability of skilled workers and also through a transparent recruitment process in order to obtain workers in accordance with the qualifications required for the construction process," said Musyafirin.
The recruitment process will be carried out through various stages, taking into account several main criteria, including skills, track record, and medical tests. The recruitment process will be carried out based on applicable labor regulations and regulations, and the stages and number of recruitment will be adjusted to the needs and phases of the project. 
"We thank you for the guidance from the NTB Provincial Government and West Sumbawa Regency. We continue to be committed to continuing the construction of the smelter and PMR in accordance with government regulations and laws, including in terms of recruiting local workers. Support from the central and local governments, business partners , and also the surrounding community greatly determines the smooth running of this project, so that it can be completed on time. Let's continue to work together, "concluded Rachmat.
Source: https://industri.kontan.co.id/news/proses-konstruksi-proyek-smelter-dimulai-ini-yang-dilakukan-manajemen-amman-mineral