Sumitomo Metal Mining Terminates FS Project Pomalaa Vale Indonesia (INCO)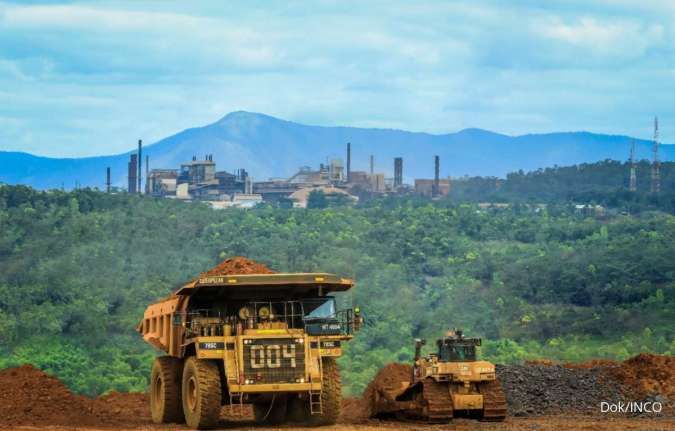 Sumitomo Metal Mining Co., Ltd (SMM) has decided to discontinue the feasibility studies for the nickel smelter construction in Pomalaa. This was conveyed by the President & Representative Director of Sumitomo Metal Mining, Akira Nozaki on the official Sumitomo Metal Mining website on Monday (25/4).
In 2012, SMM began collaborating with PT Vale Indonesia Tbk (INCO) in a pre-feasibility study for the Pomalaa project. Then, since 2018, this collaboration has continued and has carried out a definitive feasibility study for the Pomalaa project. However, due to the Covid-19 pandemic, the procedures for obtaining permits and discussions with Vale Indonesia were delayed. 
Under these circumstances, Vale Indonesia has started looking for alternatives to promote the Pomalaa project with SMM, and SMM is unable to continue negotiations with PTVI. 
"Because it is difficult to maintain an internal and external project study team without prospects for future progress, SMM has concluded that it has no choice but to stop the study," he explained in an official statement posted on the official Sumitomo Metal Mining  website , Monday (25/4).
The management of Sumitomo Metal Mining stated that the Pomalaa project is actually the core of the company's strategy to secure nickel resources in order to achieve its long-term vision of an annual nickel production level of 150,000 tons. 
The Pomala smelter is also positioned as a major project to increase the company value of Sumitomo Metal Mining in the recently disclosed 3 Year 2021 Business Plan. 
"Although we regret this result, we will continue our efforts to secure nickel resources to strengthen the value chains of SMM's three businesses (Mineral Resources, Smelting & Refining and Materials) and ensure a stable supply of SMM nickel products, as stated in the SMM Business Plan 3 years," he said. 
SMM confirms that this will have minimal impact on the performance of the financial years ending March 31, 2022 and March 31, 2023. 
For information, the construction of the smelter in Pomalaa aims to process limonite nickel ore using high pressure acid leaching (HPAL) technology which produces products that can be processed into the main material for electric car batteries. 
Launching a public presentation delivered on September 13, 2021 at the IDX information disclosure, Vale Indonesia management stated that the Pomalaa project is in the process of completing the AMDAL permit and is expected to be completed next year so that it can advance to the next stage. 
Source: https://industri.kontan.co.id/news/sumitomo-metal-mining-hentikan-fs-proyek-pomalaa-vale-indonesia-inco